Meet the Commissioners
David Sanders, Ph.D., Chairman,
 is an executive vice president for Casey Family Programs, a position he has held since 2006. Sanders previously served as the director of the Los Angeles County Department of Children and Family Services from 2003 to 2006. From 1985 to 2003, Sanders worked at the Hennepin County Children, Family, and Adult Services Department in Minneapolis. He began his career at the department as a clinical psychologist, becoming a senior clinical psychologist in 1987 and chief clinical psychologist in 1990. Sanders went on to serve as human services director for children and family services (1993–2001) and for children, family, and adult services (2001–03). In 2003, Sanders received a Congressional Coalition on Adoption Institute's Angels in Adoption award, and he received the Peter W. Forsythe Award for Leadership in Public Child Welfare from the American Public Human Services Association in 2007. Sanders received a B.A. in psychology from Princeton University and a Ph.D. in psychology from the University of Minnesota.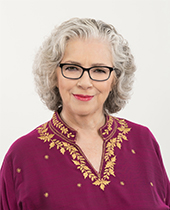 Amy Ayoub 
has been active in the fight to prevent child abuse and neglect through her political and community participation for more than three decades. In February 2013, she testified before the Nevada State Assembly and Senate Judiciary Committees, using her personal story in support of Assembly Bill 67, which seeks to increase penalties for those convicted of sex trafficking. She is considered a highly sought-after speaker for her engaging presentations. She frequently speaks on conquering fear of public speaking, increasing business through effective public speaking, capitalizing on individual communication styles, and relationship building. Ayoub is a former licensed financial planner and has been a successful fundraiser for more than 30 years. She serves on the board of directors for the Mob Museum and as an ambassador for St. Jude's Ranch for Children. Ayoub was honored as one of the "2012 Women of Distinction" in her field by the Southern Nevada chapter of National Association of Women Business Owners. Governor Kenny Guinn selected her as the first woman to serve on the Nevada Athletic Commission in 1999.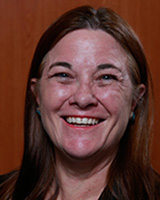 Theresa Martha Covington, M.P.H.
 is the director of the National Center for the Review and Prevention of Child Deaths, a position she has held at the Michigan Public Health Institute since 2003. From 1995 to 2009, she was senior program director of the Michigan Public Health Institute's child and adolescent health program area. From 1989 to 1995, she managed the Northwestern Teen Health Center and the Beecher Teen Health Center. From 1986 to 1987, she coordinated outreach programs for the Mott Children's Health Center, and from 1985 to 1987 she coordinated the Genesee Child Health Council. She serves on the board of directors for Parent Heart Watch and on the advisory boards of the Children's Safety Network and the National Fetal and Infant Mortality Review resource center. She received a B.S. from the University of Michigan and an M.P.H. from the University of Michigan School of Public Health.
The Hon. Bud Cramer
 was a member of the U.S. House of Representatives, representing Alabama's 5th congressional district from his first election as the Democratic candidate in 1990 until his retirement in January 2009. Cramer's public career started in 1973, when he was appointed assistant district attorney in Madison County. He was an attorney in private practice from 1975 to 1980, when he challenged the incumbent Madison County district attorney and won at age 33. He was district attorney from 1981 to 1990, until elected to Congress. While serving as district attorney, Cramer founded the National Children's Advocacy Center (NCAC) in 1985 in an effort to organize a better system for helping abused children. The child advocacy center model pulls together law enforcement, criminal justice, child protective services, medical and mental health professionals into a single, coordinated team. Many communities across the country began to model their child abuse programs after the NCAC, due to its influence and training.
Susan N. Dreyfus
 is president and chief executive officer of the Alliance for Strong Families and Communities. Prior to joining the Alliance in 2012, Dreyfus was secretary for the Washington State Department of Social and Health Services. She had responsibility for Medicaid, aging and long-term care, child welfare, behavioral health care, juvenile justice, economic assistance, and other human services. She was appointed by Gov. Chris Gregoire in May 2009 and served as a member of the governor's Executive Cabinet. Dreyfus served as senior vice president and chief operating officer for the Alliance from 2003–2007. In 1996, she was appointed by the administration of Wisconsin Gov. Tommy G. Thompson to be the first administrator of the Division of Children and Family Services. Her responsibilities included child welfare, child care quality and licensing, youth development, and an array of emergency assistance and other community programs.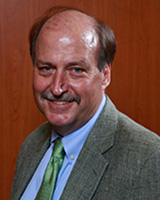 Wade Horn, Ph.D.
 is a director with Deloitte Consulting LLP, where he is a key adviser to health and human services clients of the firm's state government practice. Horn is a former assistant secretary for the Administration for Children and Families at the U.S. Department of Health and Human Services (HHS). He previously served as the commissioner for Children, Youth and Families and as chief of the Children's Bureau within HHS. He transitioned from that role to serve as president of the National Fatherhood Initiative, an organization dedicated to improving the well-being of children by increasing the number of children growing up with involved, committed, and responsible fathers. Horn has a Ph.D. in clinical psychology from Southern Illinois University and has served as associate director of the Michigan State University Psychological Clinic. He also has held the position of director of outpatient psychological services at Children's National Medical Center and associate professor of psychiatry and behavioral sciences at George Washington University.
The Hon. Patricia M. Martin
 is presiding judge of the Child Protection Division of the Circuit Court of Cook County, Illinois, a position she has held since 2000. Her previous roles at the Circuit Court of Cook County include judge of the Law Division (1998–2000) and judge of the Child Protection Division (1996–98). From 1986 to 1996, she worked in various roles in the Law Office of the Cook County Public Defender; she was the deputy chief of the fifth district from 1994 to 1996, an attorney trial supervisor from 1989 to 1994, and an assistant public defender from 1986 to 1989. She is a member and past chair of the Supreme Court of Illinois Judicial Conference Study Committee on Juvenile Justice. She also formerly served as president of the board of trustees of the National Council of Juvenile and Family Court Judges. She was a recipient of the C.F. Stradford Award from the Cook County State's Attorney's Office in 2007. Judge Martin received a B.S. from Middlebury College and a J.D. from Northern Illinois University College of Law.
Michael R. Petit, M.S.W.
 serves as an advisor to the Every Child Matters Education Fund. He is the organization's founder and served as its president from 2001-2015. Previously, Petit served as deputy director of the Child Welfare League of America (CWLA) from 1995 to 2001 and as the director of the CWLA National Center for Excellence in Child Welfare from 1990 to 1994. From 1987 to 1990, he was principal at Michael Petit Associates, where he consulted on child welfare issues with states and child welfare agencies. Petit was commissioner for the Maine Department of Human Services from 1979 to 1987 and a member of the National Governors Association Staff Advisory Council on Human Services from 1981 to 1986. He received a B.A. from Bowdoin College and an M.S.W. from Boston College.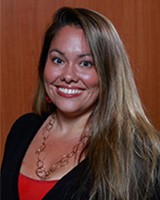 Jennifer Rodriguez, J.D.
 is executive director of the Youth Law Center (YLC), a position she has held since 2012. Rodriguez's previous roles at YLC include staff attorney (2008–11) and fellow (2007–08). A former foster child, Rodriguez is an advocate for vulnerable children and youth. Prior to her work at YLC, Rodriguez worked for California Youth Connection as the legislative and policy manager (2002–2007) and a youth organizer (1999–2002). She is currently a board member for California Youth Connection. She previously served as a board member for California Court Appointed Special Advocates and the National Association of Counsel for Children. Rodriguez was the recipient of the 2007 California Foster Care Change a Lifetime Award. She received a B.A. in sociology and a J.D. from the University of California, Davis, with an emphasis on public interest law.
David Rubin, M.D., M.S. 
is an attending pediatrician at the Perelman School of Medicine at the University of Pennsylvania, a position he has held since 2001. Since 2009, he also has been an associate professor of pediatrics at the Perelman School of Medicine. Since 2008, Rubin has served as founding co-director of PolicyLab at the Children's Hospital of Philadelphia, a center that uses interdisciplinary research to inform programs and policies for children. He previously served as the director of research and policy (2004–11) and the fellowship director (2003–10) for Safe Place: The Center for Child Protection and Health, a comprehensive program at the Children's Hospital of Philadelphia that addresses critical issues associated with child abuse, neglect, and foster care. Rubin received a B.S. from the University of Pennsylvania, an M.D. from the University of California, San Francisco School of Medicine, and an M.S. in clinical epidemiology and biostatistics from the University of Pennsylvania School of Medicine.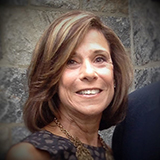 Cassie Statuto Bevan, Ed.D.
 has extensive experience in child welfare and public policy. Statuto Bevan earned her Ed.D. from Columbia University. She has been awarded two fellowships: a postdoctoral fellowship at the Bush Program for Child Development and Social Policy at the University of Michigan, and a Congressional Science Fellowship under the auspices of the Society for Research in Child Development. Statuto Bevan worked in the U.S. House of Representatives for more than 20 years. After serving as staff director for the Select Committee on Children, Youth, and Families, she joined the Committee on Ways and Means as a professional staff member. In this role, and later as a staff member in the offices of both the majority whip and the majority leader, Statuto Bevan played a critical role in drafting and enacting some of the most important child welfare and social policy legislation of the past decade. In 2006, Statuto Bevan joined the House Foreign Affairs Committee as a senior professional staff member and carried a human rights portfolio. Currently, she is the child welfare fellow at the Field Center for Children's Policy, Practice, and Research at the University of Pennsylvania.
Marilyn Bruguier Zimmerman, M.S.W.,
is an enrolled member of the Fort Peck Assiniboine and Sioux Tribes. She resigned from the Commission on November 6, 2015 to join the Department of Justice as Tribal Senior Policy Advisor for the Office of Juvenile Justice and Delinquency Prevention. Former director of the National Native Children's Trauma Center, she also served as associate director of the Institute for Educational Research and Service, which allowed her to work throughout the nation on culturally relevant, evidence-based interventions to treat childhood traumatic stress, reduce risk factors, and increase protective factors for substance abuse, violence, and suicide among American Indian/Alaska Native youth. She served on the Attorney General's Task Force on American Indian and Alaska Native Children Exposed to Violence and on the Indian Health Service National Suicide Prevention Committee and is a member of the National Action Alliance for Suicide Prevention's American Indian/Alaska Native Task Force.