New York Public Meeting
August 6, 2015

-

August 7, 2015
Event Navigation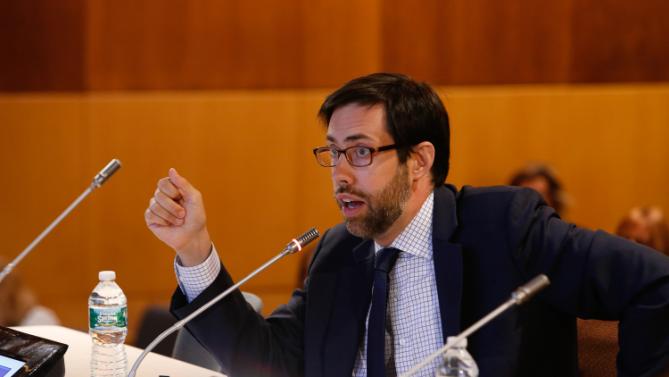 Meeting Agenda (PDF)
Meeting Highlights (PDF)
Presentation Slides (PDF)
CAPTA – Ideas for a New Framework (PDF)
Full Transcript (PDF)
Meeting Minutes (PDF)
Meeting Times:
Thursday, August 6: 8:00 a.m.—5:30 p.m. EDT
Friday, August 7: 8:00 a.m.—12:30 p.m. EDT
Meeting Agenda: CECANF was established to develop a national strategy and recommendations for reducing fatalities resulting from child abuse and neglect. The purpose of the August 6-7 meeting is for Commission members to explore key research, policy, and practice in New York City related to addressing and preventing child abuse and neglect fatalities. Commission members will then continue discussing the work plans of the Commission subcommittees, the information that they have obtained to date, and emerging high-level recommendations.
Attendance: Individuals interested in attending the meeting in person or via webinar and teleconference must register in advance (see link below). The meeting site is accessible to individuals with disabilities. Members of the public will not have the opportunity to ask questions or otherwise participate in the meeting, either on the phone or in person. Comments or testimony can be submitted via the Contact Us section of this website.
To attend in person or via webinar/teleconference, please register.