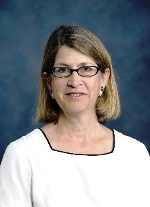 Katherine Schinasi
Commissioner
Appointed 2010 by then Senate Majority Leader Harry Reid
Employment
Ms. Schinasi is currently a senior advisor to The Conference Board, a non-profit research organization in New York City.
From 1978 until March 2009, she was employed by the Government Accountability Office, serving the last six years as managing director for acquisition and sourcing management. Her portfolio included operations in the Departments of Defense, State, and Homeland Security, and cross-governmental acquisitions. In her position, Ms Schinasi testified frequently before Congressional committees on topics of defense trade and investment, export controls, the acquisition of services and major developmental systems, and the relationship between government and private sector businesses.
She was a frequent lecturer at the Defense Acquisition University, the Industrial College of the Armed Forces, and the Naval Postgraduate School. Her team of 180 people, based in five U.S. locations, was responsible for recommendations that led to billions of dollars in savings and improved government operations, including those involving government-contractor relationships. She was appointed to the federal Senior Executive Service in 1998.
Education
MA, international relations, School of International Service, American University. BA, government and politics, University of Maryland.