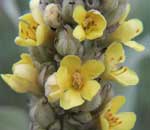 The Maui County Early Detection Program, now called the
Hawaii Early Detection Network
, has expanded to support invasive species early detection outreach and community engagement throughout the state. This program supports community involvement in the search for incipient invasive plants and animals by means of outreach materials and technical reporting components. During the first half of 2009, the project Web site has been redesigned and updated; reporting system database components were implemented and tested; and outreach programs were initiated on the island of Hawaii and continued on the island of Maui.
View the
Maui County Pest List of invasive species
.
Get your own copy of the "eyes and ears" manual by becoming a certified pest buster. You can also download a copy of the
Maui "Eyes and Ears"
early detection manual (2 MB PDF) to get started.
Also, access the following reporting tools from the website:
-
Early Detection Reporting Tool Information Flow Chart
-
Online Reporting Tool Assessor Log-on
.
If you are interested in participating in this project as an
Eyes and Ears volunteer
, or simply for more information, please contact
reportapest-maui@hawaii.edu
.
(Photo: Common mullein (Verbascum thapsus) has been eradicated from Maui, but is going wild in high elevation areas of the Big Island.)