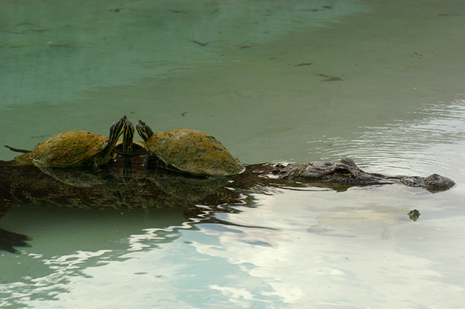 On March 23, 2010, the
U.S. Fish and Wildlife Service
(USFWS) signed a partnership agreement with the
Integrated Taxonomic Information System
(ITIS). As a
USGS
-led partnership of federal agencies, international partners, and non-governmental organizations,
ITIS
meets the shared need of scientifically credible taxonomic information by providing an easily accessible database with reliable information on species names and their hierarchical classification. The scope of
ITIS
is global, providing authoritative taxonomy of the world's biota with a special emphasis on North American species.
ITIS
has also dedicated resources to maintain accurate and current information on protected species, which is integral to supporting the mission of the
USFWS
and other
Department of Interior
bureaus. Other U.S. federal agencies in partnership with
ITIS
include the U. S.
Department of Agriculture
(USDA),
National Oceanic and Atmospheric Administration
(NOAA),
U.S. Geological Survey
(USGS),
Smithsonian Institution
,
U.S. Environmental Protection Agency
(EPA), and the
National Biological Information Infrastructure
(NBII).
(Photo: American alligator (Alligator mississippiensis) near the surface of the water with turtles on its back. © 2008 Bruce Avera Hunter, NBII LIFE.)