Welcome to NBII Northeast Node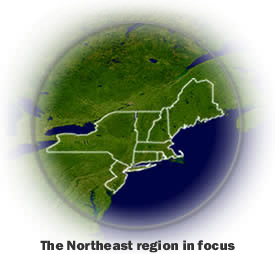 The NBII Northeast Information Node (NIN) Web site gives users—educators, resource managers, researchers, and the general public—easy access to the data resources and analysis tools they need to better understand, utilize, and protect the environmental resources of this region.
NIN's scope is broad: from cataloging the health of New York City's urban ecology to helping researchers and public officials build sustainable practices for the forests of Maine. The Center for International Earth Science Information Network (CIESIN), a center within the Earth Institute at Columbia University, is the lead partner for the development and management of the node. Some of our featured partners include:
Enjoy exploring the Northeast Information Node of the NBII!