Online Registration is Closed. Please Register Onsite or by Fax
Registration Form (PDF)
Convention Brochure (Printable PDF)
Getting Employer Support to Attend
Create and Print Your Own Convention Itinerary
Download and Print Full Convention Program
2011 Society of American Foresters National Convention
Companion Tour Registration Ends Sunday, October 23.
Hilton Hawaiian Village rooms are SOLD OUT!
For alternative hotel options, visit: http://www.safnet.org/natcon11/travel/index.cfm
Technical Tour 1 and 1a are SOLD OUT! Technical Tour 6 and 6a are SOLD OUT! Communications Workshop is SOLD OUT!
More than 250 sessions of world-class research and training
More than two dozen CFEs
A synthesis of current knowledge in the context of topical areas
Regional insight into new global models for sustaining forests
Integrating traditional culture and knowledge with modern science
Bridging the gap between science and decisionmaking
Several one-of-a-kind technical field tours
New technologies and innovations
Numerous workshops including geospatial technologies
Adaptive management examples from forest practitioners
Dynamic networking and collaborative learning opportunities in an inspiring environment
E Komo Mai!
Welcome to Honolulu! Hawai'i SAF is looking forward to extending the native Hawai'ian spirit of ho'okipa - the concept of hosting to the highest level of respect and honor, which embraces all who live in the Islands, a community renowned for its warmth and hospitality. Located at the crossroads of the Pacific, Hawai'i is strategically placed to host our nation's finale of the International Year of Forests, offering an opportunity to include foresters from around the Pacific Rim to provide a thought-provoking and engaging meeting to address the theme of this year's convention, Linking Local, Regional and Global Solutions.
While images of Hawai'i sandy beaches and towering surf are world renowned, the forests of Hawai'i are biological treasures as diverse as its people. Hawai'ians have long understood the relationship between their forests and values they care about dearly. The ancient Hawai'ian proverb sums it up -- Hahai no ka ua i ka ulula'au -- Rains always follow the Forest. The word "wai" in the Hawai'ian language means water and "waiwai" wealth - so obviously early Hawai'ians valued water, understood where their water came from, and set up a social structure to assure its sustainability. Throughout the program you'll meet forest managers from Hawai'i and other Pacific islands who are leading the way in managing forested watersheds, combating invasive species, and integrating indigenous values in natural resource management.
This year's scientific and technical program is a multidisciplinary feast to satisfy the most ardent practitioner. Ranging from the broad, macroeconomic sweeps of carbon credit capture to the minutiae of Madrean Oak management, the program's 250+ available training sessions are an opportunity to hone core strengths while cultivating a holistic understanding of forestry as it is practiced worldwide. We encourage participants to dabble outside of their disciplines to capture surprising insights from this broad inquiry into forestry today.
The planning committee is offering a variety of field trips to showcase Hawai'i in settings the typical visitor doesn't see. While the locations may seem exotic you will find experiences in the range of offerings that have application to your own work. There are specialized workshops covering the gamut of the future of forestry education, effective communication, and technical skill development. And, have you ever wanted to better understand the U.S. Forest Service? The special workshop, The Weeks Act & Beyond, will highlight Forest Service history and allow for in-depth discussion of contemporary issues, such as creating a national forest in Hawai'i. Besides experiencing the beautiful setting, don't miss out on special celebrations like the Diversity Reception and Chief's Breakfast or explore something new like the Lightning Strikes and a grand fireworks display, which everyone can enjoy.
While we're confident you will find the activities associated with 2011 Convention hugely rewarding, we hope you have planned some extra time to enjoy the many geologic, historical and cultural opportunities of these beautiful islands. A few that come to mind are Hawai'i Volcanoes National Park (Hawai'i Island), Haleakala National Park (Maui), Na Pali Coast / Koke'e State Park (Kaua'i), as well as the many attractions on O'ahu, such as Pearl Harbor and the famous beaches of the North Shore.
Malama pono,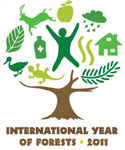 Scientific Integrity Memo From John P. Holdren
Assistant to the President for Science and Technology and Director of the U.S. Office of Science and Technology Policy