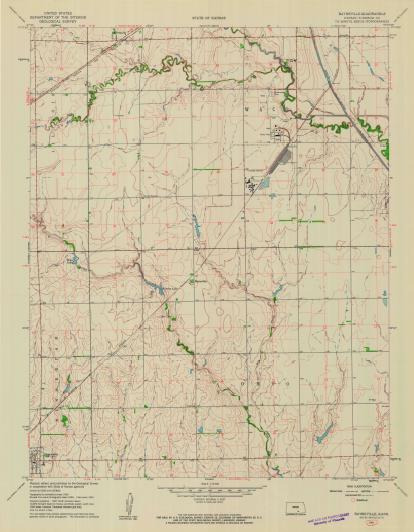 Historical Topographic Map Collection at the USGS Store!
Nearly 90,000 high resolution scans of the more than 200,000 historical USGS topographic maps, some dating as far back as 1884, are now available online. The Historical Topographic Map Collection includes published U.S. maps of all scales and editions, and are offered as a georeferenced digital download or as a scanned print from the USGS Store. The project is part of the USGS National Geospatial Program ( NGP ) continuing efforts to support the mapping and location-based data needs of the Nation.
Did You Know?
The National Atlas offers a wide variety of maps that you can print at home or play with. You can find maps of the US, as well as ones for your own state with county lines, cities, lakes, and rivers.
You can also use the Map Maker to make your own, custom, interactive map of the US, with topics covering agriculture, biology, boundaries, climate, environment, geology, history, people, transportation, and water.