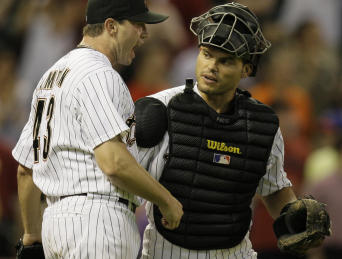 The Astros may have been right to sign Pudge, but it didn't work out. Same with Mike Hampton and Russ Ortiz.
Justice: Astros need to face facts, get young
Salesmen never stop selling, and Drayton apparently is afraid fans will stop coming to games if he tells the truth. Earth to Drayton. Fans have already stopped coming. Attendance is going to be down more than 300,000 from 2008 and almost 600,000 from 2007.
READ STORY