Key Features of the Law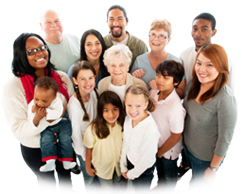 The health care law offers clear choices for consumers and provides new ways to hold insurance companies accountable. The most important parts of the law are broken into groups below. We'll highlight new features of the law here as they roll out between now and 2014.
If you have insurance, these consumer protections can help you get the most out of your plan.
If you need insurance coverage or have been rejected due to a health condition or disability, you may be eligible for coverage through one of these programs.
How does your health insurance policy affect your wallet? Find out how the law helps you get the most value for your premium dollar.
The health care law strengthens Medicare and provides access to preventive services and prescription drug discounts for seniors.
Tax credits and new programs are available to small businesses to help make care more affordable for employers, employees, and early retirees.
If you need help dealing with your insurance, finding insurance, or getting answers to questions about how the health care system works, visit the Get Help Using Insurance section. Use our interactive FAQ tool at answers.healthcare.gov to find answers to your questions about health care and insurance.