Biography of the Surgeon General
Regina M. Benjamin, MD, MBA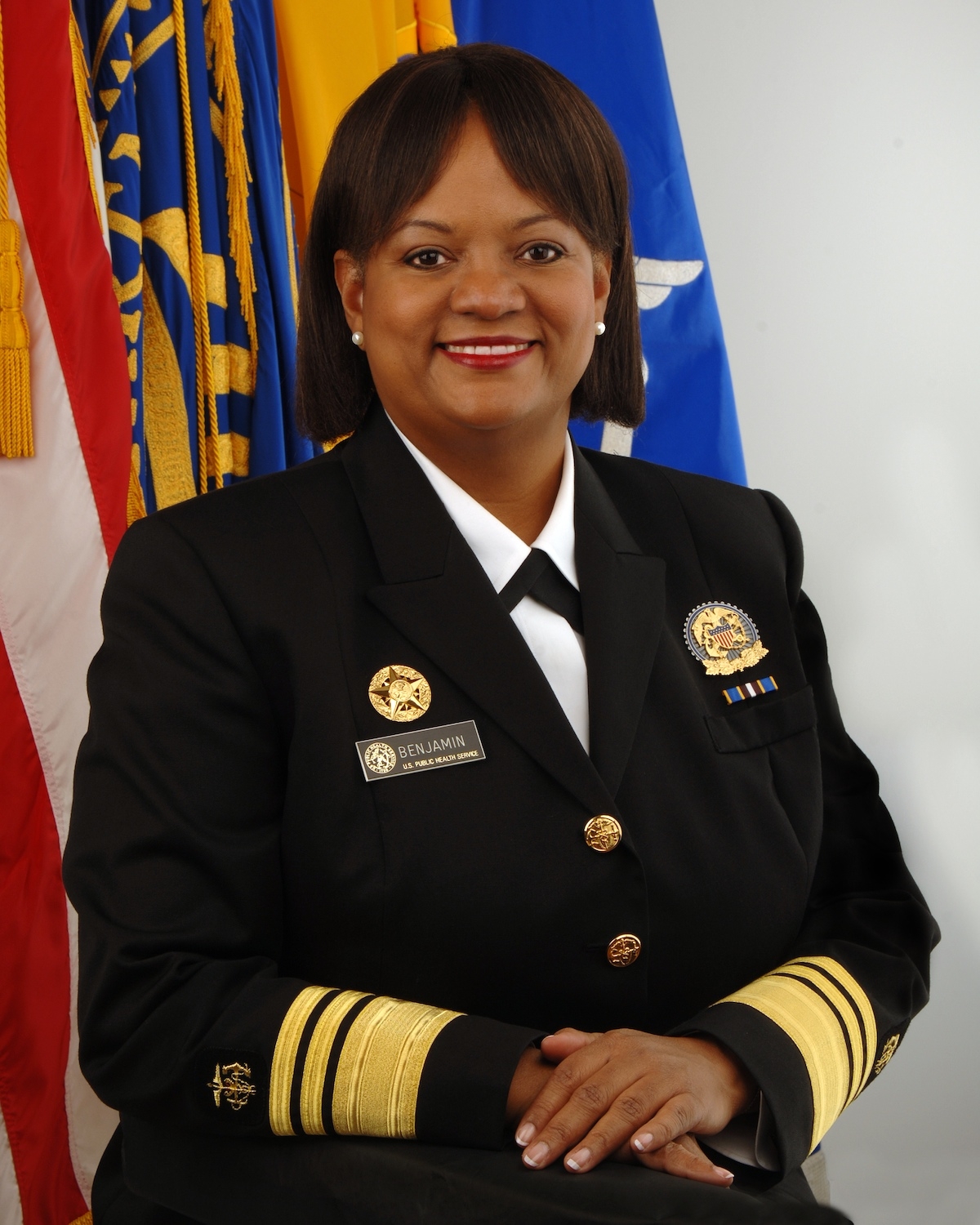 [original = 8.18 MB]
Regina M. Benjamin, MD, MBA is the 18th Surgeon General of the United States. As America's Doctor, she provides the public with the best scientific information available on how to improve their health and the health of the nation. Dr. Benjamin also oversees the operational command of 6,500 uniformed public health officers who serve in locations around the world to promote, and protect the health of the American People.
From her early days as the founder of a rural health clinic in Alabama – which she kept in operation despite damage and destruction inflicted by hurricanes Georges (1998) and Katrina (2005) and a devastating fire (2006) – to her leadership role in the worldwide advancement of preventive health care, Dr. Benjamin has forged a career that has been recognized by a broad spectrum of organizations and publications.
Dr. Benjamin has a B.S. in chemistry from Xavier University, New Orleans, an M.D. degree from the University of Alabama at Birmingham and an MBA from Tulane University. She attended Morehouse School of Medicine and completed her family medicine residency in Macon, Ga.  Dr. Benjamin holds 18 honorary degrees.