Office of Inspector General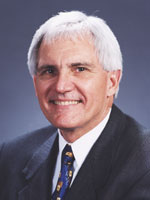 Carl A. Clinefelter
Inspector General
The mission of FCA's Office of Inspector General(OIG) is to be an agent of positive change, striving for continual improvement in FCA's management and program operations.
The OIG has the following responsibilities, which are described more fully in The IG at FCA (PDF, 24 pages, 241 KB):
To conduct audits, inspections, evaluations, and investigations relating to Agency programs and operations


To review proposed legislation and regulations


To inform both the FCA Board and the Congress when it discovers fraud or any other serious problems


To recommend policies for promoting economy and efficiency, and for preventing fraud, waste, and abuse in the Agency's programs and operations


To recommend corrective actions and to report on progress made in implementing these corrective actions


To refer criminal matters to appropriate agencies, including the Department of Justice, for prosecution
To learn about the OIG's current goals and strategies, see the OIG's Strategic and Operating Performance Plan and Budgets, Fiscal Years 2010 and 2011 (PDF, 35 pages, 862 KB).
FCA established its OIG in 1989 as a result of the Inspector General Act of 1978, as amended (IG Act), which established specific responsibilities and authorities for all Federal Inspectors General. FCA's Inspector General is appointed by the FCA Board without regard to political affiliation and solely on the basis of integrity and demonstrated ability in accounting, auditing, financial analysis, management analysis, investigations, law, or public administration.
While the OIG is under the general supervision of the FCA Board, it operates with independent personnel and contracting and budget authority. FCA's Inspector General reports both to the FCA Board and to Congress.
By statute, the OIG is entitled to unfiltered access to all FCA records. The FCA Board has reinforced this authority, stating that the OIG has open access to all documents, databases, and meetings. The OIG also has the authority to issue subpoenas to obtain documents from sources outside the Federal Government.