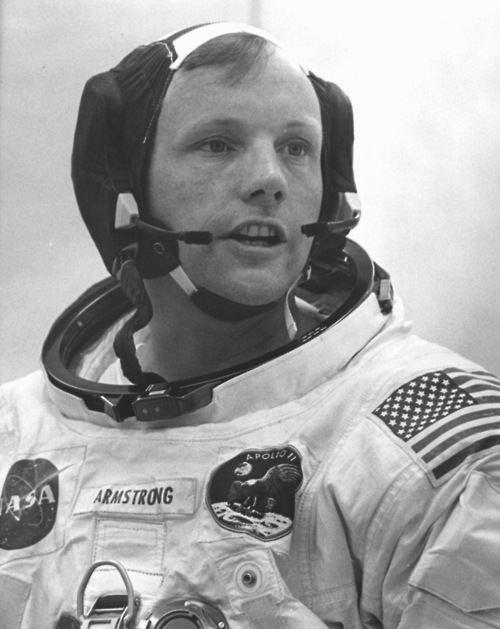 Astronaut Neil Armstrong, the first man to walk on the moon, has died. He was 82-years old.
Remarks from NASA Administrator Charles Bolden:
On behalf of the entire NASA family, I would like to express my deepest condolences to Carol and the rest of Armstrong family on the passing of Neil Armstrong. As long as there are history books, Neil Armstrong will be included in them, remembered for taking humankind's first small step on a world beyond our own.

Besides being one of America's greatest explorers, Neil carried himself with a grace and humility that was an example to us all. When President Kennedy challenged the nation to send a human to the moon, Neil Armstrong accepted without reservation.

As we enter this next era of space exploration, we do so standing on the shoulders of Neil Armstrong. We mourn the passing of a friend, fellow astronaut and true American hero.
Learn more about Neil Armstrong's remarkable life from NASA.
We welcome your comments if you are 13 or older, and hope that our conversations here will be polite. You are responsible for the content of your comments.
We do not discriminate against any views, but may delete any of the following:
violent, obscene, profane, hateful, or racist comments
comments that threaten or harm the reputation of any person or organization
advertisements or solicitations of any kind
comments that suggest or encourage illegal activity
multiple off-topic posts or repetitive posts that are copied and pasted
personal information including, but not limited to, e-mail addresses, telephone numbers, mailing addresses, or identification numbers
In short: be nice and add to the discussion. If you continually violate this policy, we may limit your ability to comment in the future. If you have any questions or comments about this policy, please e-mail us.