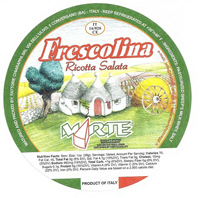 Forever Cheese, Inc. voluntarily recalled one lot of Frescolina brand ricotta salata cheese because it is contaminated with the bacterium Listeria monocytogenes.
According to CDC reports, 14 people have been infected with listeriosis and hospitalized. Three deaths have been reported. Listeriosis contributed to at least one of these deaths.
The recall affects lot number T9425 and/or production code 441202. Products were sold to supermarkets, restaurants and wholesale distributors.
Learn more about the recall and how to recognize the contaminated cheese.