3 Ways for Tornado Survivors to Apply for Assistance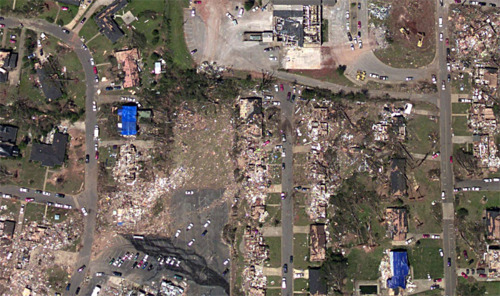 The Federal Emergency Management Agency (FEMA) is working hard to provide shelter, food, and water for people whose homes were destroyed or severely damaged by tornadoes last week.
If you need help, there are three ways to apply for assistance:
Register online at www.disasterassistance.gov
Register through a web enabled mobile device at m.fema.gov
Call 1-800-621-FEMA(3362) or 1-800-462-7585 (TTY) for the hearing and speech impaired. The toll-free telephone numbers will operate from 7 a.m. to 10 p.m. (local time) seven days a week until further notice.
If you are in touch with anyone affected by the tornadoes, please share this information with them.
We welcome your comments if you are 13 or older, and hope that our conversations here will be polite. You are responsible for the content of your comments.
We do not discriminate against any views, but may delete any of the following:
violent, obscene, profane, hateful, or racist comments
comments that threaten or harm the reputation of any person or organization
advertisements or solicitations of any kind
comments that suggest or encourage illegal activity
multiple off-topic posts or repetitive posts that are copied and pasted
personal information including, but not limited to, e-mail addresses, telephone numbers, mailing addresses, or identification numbers
In short: be nice and add to the discussion. If you continually violate this policy, we may limit your ability to comment in the future. If you have any questions or comments about this policy, please e-mail us.