Cardiovascular Effects of Secondhand Smoke Exposure
A human heart beats normally, with lungs breathing, amid a smoke-filled background. As a breath is taken, smoke is drawn into the windpipe or trachea, then into the bronchi, into the lungs, and then into the arteries.
A much closer look at a coronary artery (which are blood vessels that supply blood to the heart muscle) shows platelets, red blood cells, and white blood cells moving through it. Platelets are the components of the blood that contribute to clotting. These platelets begin changing shape and developing very rough edges in response to the smoke that has entered the blood stream.
This change in shape of the platelets causes them to stick to each other and to the walls of the artery. As the scene moves down the artery, a pimple-shaped lesion, which represents plaque (a fatty deposit in the artery), becomes visible on the inside of the coronary artery wall. The plaque, roughened by the platelets, ruptures. The ruptured plaque causes further narrowing of the coronary artery as a clot of platelets and red blood cells forms at the site of the rupture. As a result, the portion of the heart downstream from the clot darkens due to the lack of blood flow, the heart rhythm becomes irregular, and the heart finally stops beating.
* You will need the free Adobe Flash Player installed on your computer to see this animation.
Download Flash Player.
Related Materials
Report
Media Statement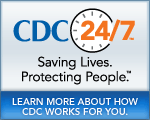 Contact Us:
CDC/Office on Smoking and Health
4770 Buford Highway
MS K-50
Atlanta, Georgia 30341-3717
800-CDC-INFO
(800-232-4636)
TTY: (888) 232-6348
8am–8pm ET
Monday–Friday
Closed Holidays