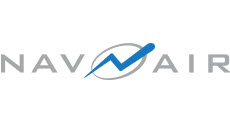 Civilian Talent is Mission-Critical to NAVAIR

Defend your nation without joining the military. The Naval Air Systems Command (NAVAIR) offers you a career in the federal government with endless career-building opportunities. That's because our work in leading-edge defense systems, engineering, computer science, electronics, finance, logistics and contracts management provides our Sailors and Marines with the tools they need to accomplish their mission and return home safely.
The potential to grow professionally is yours with NAVAIR. Whether you work as an engineer, scientist, technician, logistician, contract specialist, financial analyst, business professional or in any other critical support role, you'll have your choice of nationwide locations. Work alongside active duty military personnel, veterans and the brightest civilian minds you'll meet, all while supporting the Navy.
Our diverse national workforce offers a wealth of technical, business and leadership expertise from which we recruit and develop NAVAIR leaders. Every employee is valued and respected and has the opportunity to reach his or her full potential.
We also know that veteran talent is mission-critical. That's why NAVAIR's Wounded Warrior Program seeks to recruit and provide training opportunities to any veteran with a 30% or greater disability rating from the Veteran's Administration. Our Combat Wounded Warrior Program ensures that veterans with 30% or greater disability rating who became wounded, ill or injured in combat in support of Operation Iraqi Freedom and Operation Enduring Freedom are considered for hiring and development opportunities.
To learn more about NAVAIR, visit http://www.navair.navy.mil/jobs/.