All HHS Recovery Act Stories
Highlights of HHS Recovery Act Activities
The Department of Health and Human Services' Recovery Act funds are continuing to have a significant impact on the lives on individuals and communities across the country affected by the economic crisis, as well as investing in the future.
Read more about these activities >>>
Health IT Training's Faces of Success
Businessman Vinnie Rao has become the first chief information officer for the Indiana Secretary of State's Office, and Jacqueline Schuh, an RN, is helping medical practices convert from paper records to electronic health records – all thanks to Recovery Act Funding.
Read more about these successes >>>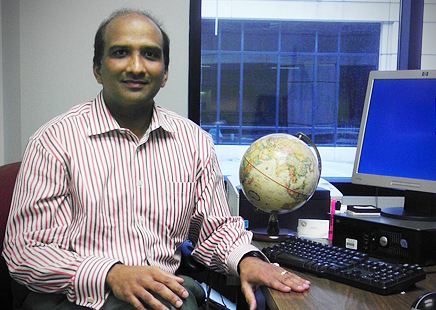 Seattle Churches' Journey toward Health
With inspiration from the First Lady's Let's Move! Initiative and support from the Recovery Act, six church congregations in Seattle, Wash., have begun a journey to improve their members' physical well-being and spiritual health.
Continue reading about the churches' fight against obesity >>>
Alzheimer's and the Recovery Act
Alzheimer's disease is an irreversible, progressive brain disease that destroys memory and the ability to carry out the simplest tasks of daily living. Recovery Act funds are supporting work ranging from the most basic research to testing potential treatments.
Continue reading about the HHS fight against Alzheimer's >>>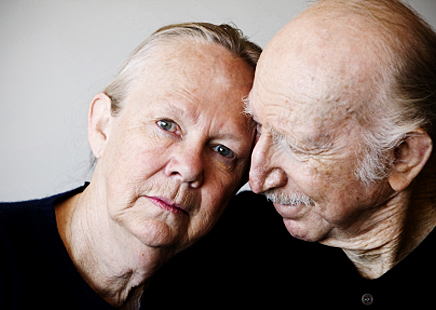 Remembering Hayley
We came to know 7-year-old Hayley Kudro when she was featured in a National Cancer Institute video on this site. NCI-supported scientists worked hard to keep her neuroblastoma in remission. Sadly, Hayley's brave fight has come to an end.
See the epilogue to her story >>>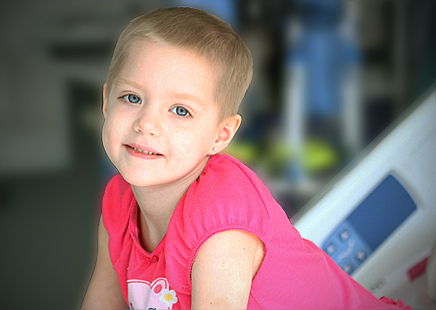 Rural Doctor Balances Patients and Family with EHR Support
Dr. Karen Smith runs a one-physician family medicine practice in Raeford, N.C. She credits electronic health records (EHR) with allowing her to deliver quality care in a rural setting --and to do it so efficiently that she still has time to be a wife and mother.
Let's Move Salad Bars in San Antonio Schools
San Antonio kids at more than 100 area schools can choose healthier lunches thanks to a San Antonio initiative that is part of the Communities Putting Prevention to Work program funded by the Recovery Act. The San Antonio initiative, working with the Let's Move Salad Bars to Schools program, is fighting obesity and reaching more than 100,000 students.
Learn more about San Antonio's school salad bars >>>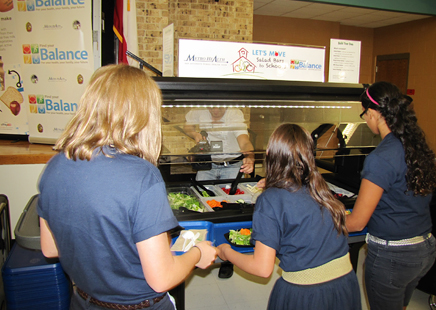 Tribes and the Recovery Act
More than 9,000 American Indians will soon be able to get health care at a new Indian Health Service hospital at Eagle Butte, SD. The Cheyenne River Health Center, which opens to patients in December, is one of many projects in Indian Country funded under the Recovery Act.
Continue reading about HHS Recovery Act programs for Tribes >>>
A Doctor-Patient Dialogue on Electronic Health Records
Electronic health records (EHRs) are changing how doctors practice medicine and how patients approach their health care. Delaware Dr. Edward Sobel and patient Jack Rader discuss what EHRs mean to them.
See a video and learn more about their experience >>>
Health IT Drives Growth for Small Software Firm
A small Arkansas software company attributes growth in sales and hiring to health information technology (IT) investments and the Electronic Health Records (EHR) Incentive Programs for health care providers.
Continue reading about one software company's experience with the Recovery Act's support for electronic health records >>>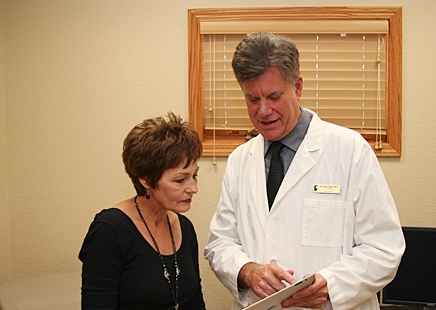 The Tornado and a Patient's Electronic Health Record
When a tornado hit Joplin, MO in May, St. John's Regional Medical Center evacuated its patients, stabilized them and then sent them to hospitals many miles away. Paul Johnson, 78, suffering from pneumonia, asked to be sent to the hospital in Springfield. His reason: His electronic health records (EHR) would be accessible there.
Continue reading about one patient's experience with a tornado and electronic health records >>>
Diabetes and the Recovery Act
HHS Recovery Act funding was used to accelerate diabetes research, help communities develop evidence-based obesity programs, give seniors the tools to manage their diabetes, use health information technology to improve care for diabetic patients, and increase services for diabetic patients at Community Health Centers.
Continue reading about the HHS fight against diabetes >>>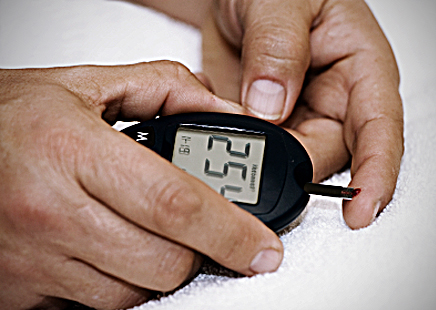 One Doctor's Transition to Electronic Health Records
Dr. Jennifer Brull, one of the first physicians to receive a Medicare Electronic Health Record (EHR) incentive payment, talks about what EHRs means to her practice and her patients.
Continue reading about Dr. Brull's experience >>> 
Health IT Training Creates New Careers
Physician assistant Sherri Stuart got a new career thanks to her enrollment in a new health information technology (IT) training program.
Continue reading about Health IT training >>>
Strengthening Community-Based Cancer Care
Scientific advances and preventive care now reach more patients, thanks to an $80 million investment in community hospitals by the National Cancer Institute.
Read more about community-based cancer care>>>
Auburn Students Help Their Community "Commit to Fit"
More than 30 percent of Auburn, Washington adults are obese -- but Auburn High School students are making an effort to change that. The school's Commit to Fit campaign encourages and rewards healthy behaviors.
Continue reading about Commit to Fit >>>
Community Health Centers Care for Wave of Patients
To paraphrase "Field of Dreams" -- if our Community Health Centers build it, they will come. Although the Centers estimated they could care for 2.56 million new patients in 2010, as a whole, they cared for more than 3.7 million new patients!
Continue reading about Community Health Centers >>>
Autism and the Recovery Act
Recovery Act funding is helping HHS accelerate autism spectrum disorder (ASD) research in promising areas like screening, early detection, and potential interventions, while also exploring the causes and mechanisms underlying this disorder.
Learn more about the investment in ASD research >>>
There May Be an APP to Help Veterans Fight PTSD
A group of scientists with help from the Recovery Act are working to provide relief that's as close as a smartphone app for combat veterans suffering from Post Traumatic Stress Disorder (PSTD).
Continue reading about The APP >>>
Healthy Menus and Salad Bars Sprout in San Antonio
A healthy lunch is becoming easier to find in San Antonio, Texas.
Between new school salad bars and a growing list of restaurants labeling healthy choices on menus, the Alamo City is making strides toward creating healthy choices for the whole family — at work, at school, and at meals shared together. Continue reading about healthy eating in San Antonio >>>
Cell Images Aid Researchers, Educators and the Public
The American Society for Cell Biology is making thousands of revealing, beautiful, and informative cell images and videos accessible worldwide to anyone with an Internet connection.
Continue reading about The Cell: An Image Library >>>
Hayley's Neuroblastoma Fight
For 5-year-old Hayley, National Cancer Institute TARGET researchers are working hard to keep her Neuroblastoma in remission through genetic targeting. Recovery Act funds are making it possible.
| | |
| --- | --- |
|   | Watch her touching story below, or read more. |
Tribes Find Assistance in Recovery Act
The Department of Health and Human Services has provided more than $700 million in Recovery Act funds for programs to specially assist Tribal communities with improved access to health care, health IT, help for families hit hard by the recession, meals for the elderly and other needs.
Continue reading about HHS programs for Tribal Communities >>>
Solo Doctor Champions Health IT for Patients, Peers
Dr. John H. O'Neill moved from paper charts to electronic health records when he set up a solo practice in Delaware. Now, as part of the "MUVers" program, he advises other physicians to adopt EHRs to help improve patient care and make their practices more efficient. 
Continue reading about Dr.O'Neill's experience >>>
2 Years Later: The Impact of the Recovery Act
From improving services for children and families to investing in community health centers and health information technology, the Recovery Act has made a significant impact in the lives of individuals and communities affected by the economic crises over the last 2 years.
Read the Secretary's Recovery Act anniversary message >>>
Making Health Care More Accessible
Through FY 2010, Community Health Centers served more than 3.2 million additional patients, including 1.8 million uninsured patients, as a result of Recovery Act funding.  
Watch videos on community health centers that have received Recovery Act funding. Go to HRSA's official YouTube channel
 >>>
Let's Bike!
Biking can be a fun and fitness-friendly way to travel, but only if you know how to ride. Thanks to lessons in bike riding, safety and repair, more than 2,500 young Bostonians can now pedal like pros. Continue reading about biking in Boston >>>
NC Doctors Move Peers Toward Health IT
Dr. Torontow is a leader in EHR adoption and use who serves as a champion and adviser to other physicians in North Carolina as part of the "MUVers" program.
He has begun to see how his own investments in health IT can lead to improved patient outcomes. Continue reading about Dr.Torontow >>> 
"Healthy Foods Here" in Seattle
A community in Seattle took a common-sense approach to bringing healthier foods to their neighborhood – and in the process, became a model for communities across the country trying to combat "food deserts."
"Food deserts" are communities with limited access to healthy foods or a grocery store. Continue reading about Healthy Foods in Seattle >>> 
Health IT Careers Begin in Texas
Local Health IT students from the University of Texas, Austin were challenged to help a nonprofit health clinic get automated so they can spend more time with diabetes patients and less time on paperwork.
Health IT (information technology) is key to developing electronic health records and better tracking of individual patients and their health conditions. Continue learning about this new training effort >>> 
NIH Research Projects Affect the Health of Americans
The National Institutes of Health is empowering the nation's best scientists to discover new cures, advance technology, and solve some of our greatest health challenges.
Learn More about Recovery Act NIH Research projects