Join us for a tour of the MedlinePlus Web site. Learn how to find the health information you're looking for and how to stay up to date on the latest in health and wellness. Turn on your sound if you want to hear the audio portion of the tour. The tour lasts approximately 8 minutes.
Download the MedlinePlus tour for use when no Internet connection is available.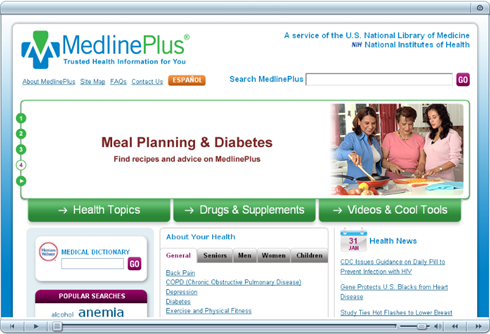 The tour requires Flash version 8 or above. If you do not have Flash, you will be prompted to download the software before you start.