Search ANS Websites
Does not search the library catalog.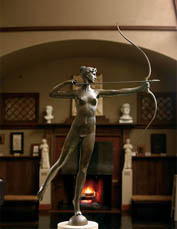 ANS Magazine



The ANS Store
The American Numismatic Society is a museum and research institute devoted to the study of coins from all periods and cultures.
Search ANS Databases
The ANS maintains three major online research tools: the library catalogue and index of numismatic literature, DONUM, the database of objects in the collection, MANTIS, and the society's archives, ARCHER.
Search the Library: DONUM
Search the Collection: MANTIS
Search the Archives: ARCHER
Mailing Address
American Numismatic Society
75 Varick Street, floor 11
New York, NY 10013
Tel: 212 571 4470
Fax: 212 571 4479