Federal Government Challenges Related to Manufacturing
Want to create an app for Manufacturing? Join one of the Federal agency competitions and challenges for developing apps with Smart Disclosure data. Challenges range from brainstorming ideas to creating applications to proposing research. Review some of the winners of previous challenges in our Apps Gallery.
Challenge Areas
What are the most important challenges that manufacturers have?
How can we adjust to best meet these needs?
Open Challenges
Deadline: Monday, December 31, 2012

An opportunity todevelop a collection of easy-to-use simulation capabilities for computational fluid dynamics
Deadline: Monday, December 31, 2012
Award: $5 Million USD

DOE-sponsored technology competition designed to spur development of ultra-efficient solid-state lighting products to replace common lighting products.
Deadline: Monday, December 31, 2012
Award: Cash Prizes and Incubation Support

Imagine H2O helps innovators identify problems that have social impact and major commercial market opportunities, chooses the most promising plans, and brings together world leaders in water business, government, and social enterprise to help our contestants turn ideas into self-funding, high impact solutions.
Just Closed – Stay Tuned for Winners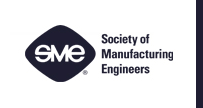 The competition is open to teams comprised of 3-6 students and a teacher. Teams will work with local manufacturers and become familiar with the products they make and the processes they use while taking part in one of several defined challenges.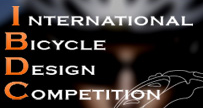 The International Bicycle Design Competition aims to promote bicycle product design worldwide through the coming together of different design concepts and cultures, as well as incorporating bicycling to improve environmental conditions.
Check out the Winners from These Recent Challenges
Also check out our Smart Disclosure Apps Gallery to view more examples of winners from previous challenges.
The Manufacturing Challenge is a creative collegiate manufacturing competition where student club members choose their own manufacturing project. The students then build the project for display and evaluation at the WESTEC Manufacturing Challenge Contest. Other types of manufacturing projects including class projects and funded projects are also welcome as entries in the contest.
The Manufacturing Team Challenge covers designing and manufacturing equipment assemblies. Each team has three members who are issued with a project specification one year prior to the competition. The teams will then design their individual assemblies in advance and build them during the competition. At the beginning of the event, teams are given another surprise task. Comprehensive project documentation must also be produced.