Blog posts
The Year of Outreach and Accessibility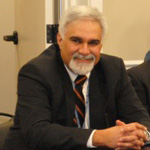 The last few weeks have been extraordinarily busy at Data.gov, and in the next few weeks – and throughout the year – you will see the results of these efforts.

As Data.gov puts the data to work, we have been deeply mindful of the hard economic times that have engulfed our nation. Free public data offers opportunities for innovation, education, and entrepreneurship, and we are working to make the data as accessible as possible to support Americans now and in the future. For Data.gov, this will be the Year of Outreach and Accessibility.
Data.gov Team Moves to New Location
As this is posted today, the Data.gov team has re-located to our new "greener" General Services Administration (GSA) building in One Constitution Square in Northeast Washington, D.C. These new surroundings, optimized for open collaboration, are filled with new opportunities and possibilities. This new work environment epitomizes the key characteristics of the Data.gov team – nimble, collaborative, adaptive, and forward-leaning (to new horizons)! Our physical address may have changed but our digital, virtual addresses (e-mail, phone, PDA, and web) in the digital domain remain the same as our transition was seamless and flawless.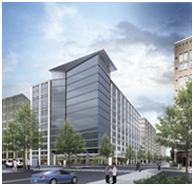 I am entering the "Blog-o-Sphere" with Data, Context, and a Disclaimer!
Hello! My name is Sanjeev "Sonny" Bhagowalia and I currently work in the Office of Citizen Services and Innovative Technologies in the U.S. General Services Administration (GSA). I support the Federal CIO's key program initiatives such as Federal Cloud Computing, Federal Data Center Consolidation, Government Collaboration Platform and the Open Government Directive (OGD). As Senior Program Executive, I'm looking forward to blogging in this space about the Data.gov program—OMB's flagship program for an Open and Transparent Government and a key foundation for OGD. I've not blogged much in the past year since it seems we are "fire-fighting" every day handling the "Crises Du Jour" on various programs in Washington DC! Ergo, I will only wax philosophical on topics with pertinent "data" (double entendre!). I'm eager to have a meaningful, thoughtful conversation that the new world of open government brings with it and the key role of data, information, apps and mash-ups (I am a fan of M*A*S*H as well) in solving challenging problems... Disclaimer: The views in this blog do not represent those of the GSA, OMB, or even my own! (As you get to know me in this blog, you'll find that I like a little humor.)
Popular blogs
Posted on
11/17/2010
by
Sanjeev "Sonny" Bhagowalia
Posted on
3/18/2011
by
Sanjeev "Sonny" Bhagowalia
Posted on
5/2/2012
by
Chris Musialek
Posted on
12/15/2010
by
Sanjeev "Sonny" Bhagowalia
Posted on
4/17/2012
by
George Thomas
Archives