---
D
URING
the past month, new information and activities have been added to the United States Mint H.I.P. Pocket Change™ Web site. To help you learn "What's New for You," we've listed and linked these features below.
Bring Coins Back to School
Enliven and enrich your classroom with coins this year! Our 2012 Back to School page links to many free features from the United States Mint.
In addition to useful activities, the page features coin-centric lesson plans based on national standards, created by teachers, covering a wide variety of content areas.
Constitution Day
On September 17, 1787, the final draft of the United States Constitution was signed. Help your students learn more about this special day by visiting our Constitution Day page. Have your students take the Constitution Trivia Quiz to test their Constitutional knowledge!
Hawaiian Resources
Be sure to check out the Hawai'i Volcanoes National Park Quarter Day in the Classroom page. This special page provides related activities and information to use with your students.
Join the Network
The Teachers' Network is a great way to keep in touch with new features and resources as they arrive on the site. Join today!
Coin of the Month
Invite your students to learn about the Hawai'i Volcanoes National Park Quarter with the
September Coin of the Month.
September 2012
Teacher Feature
Related to: September Coin of the Month
Curricular Areas: Science, Language Arts
Click the title and check it out.
---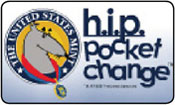 ---
Thanks again for your interest in the Teachers' Network. If you find this information useful, please share it with a friend by e-mail!