GlobalHealth.gov features:
Programs and Initiatives
An integrated approach to unify the United States government's activities in fighting communicable diseases and supporting international health advances.
Global health plays a critical role in the national security of the U.S. population and in the security of populations worldwide. Global Health Strategy Overview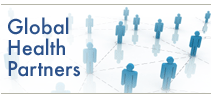 HHS partners with the World Health Organization, the Pan American Health Organization, and others to accomplish global health goals.
What We Do
The Office of Global Affairs (OGA) is the lead HHS office in global health and international matters. OGA provides advice and direction to the HHS leadership regarding international health, family, and social affairs, including health diplomacy in support of U.S. foreign policy.
How to Participate
Global health encompasses all of us. Discover opportunities for providers, policymakers, and all those involved in the field.