4,000 Schools Meet the First Lady's Challenge!
As the school year starts again, Let's Move! is celebrating a major accomplishment. More than 4,000 schools have achieved certification in the HealthierUS School Challenge, a voluntary initiative that awards schools for creating healthier school environments for America's schoolchildren.
In February 2010, First Lady Michelle Obama issued a challenge to certify 1,250 schools in the HealthierUS School Challenge by the end of June 2011 and then to add 1,000 schools per year for the following two years. This summer, we hit the First Lady's 2012 goal as well as the 2013 goal, a year ahead of schedule!
As kids head back to the classroom and cafeteria, it's a perfect time to get your school involved in the Challenge. Talk to your principal, cafeteria manager, teachers, coaches, and kids and apply this year.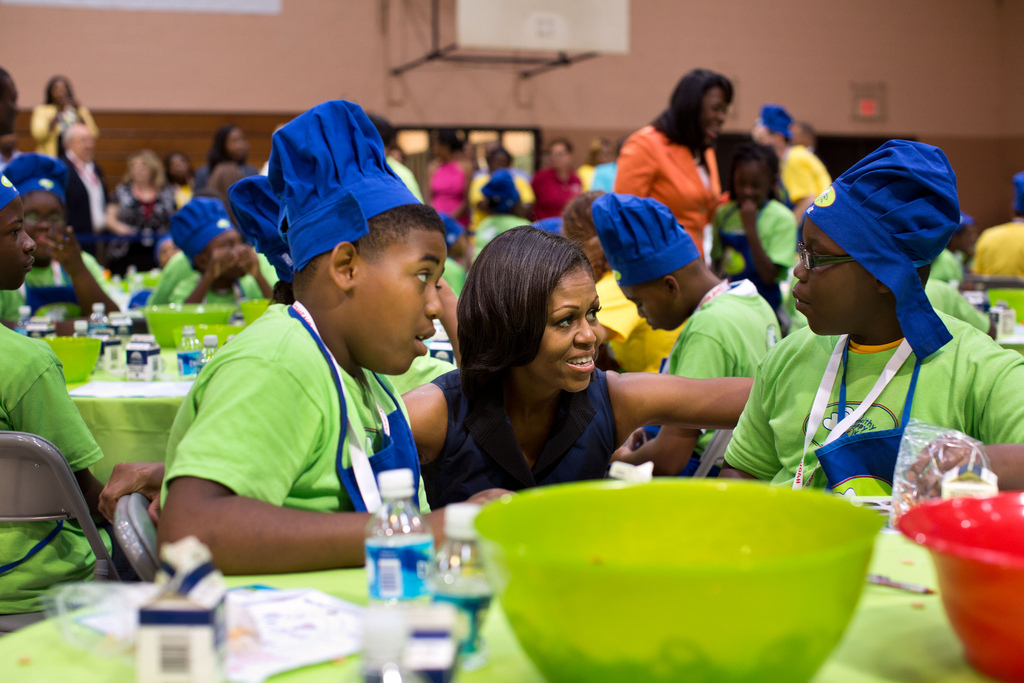 First Lady Michelle Obama talks with children attending Camp Noah as they make trail mix at the McAlpine Park Recreation Center in Birmingham, Ala., July 18, 2012. (Official White House Photo by Chuck Kennedy)
Schools participating in the Challenge voluntarily adopt U.S. Department of Agriculture (USDA) standards and are certified for their efforts to improve food and beverage offerings, to teach kids about nutritious food choices and physical activity, to provide opportunities for physical activity, and to have supportive school wellness policies. Schools can be recognized with Gold of Distinction, Gold, Silver, or Bronze certification.
Marissa Duswalt is the Let's Move! Associate Director of Policy & Events