Training and Qualifications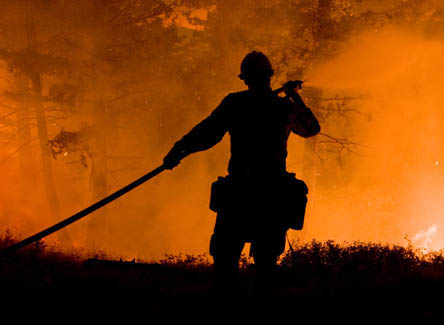 Interagency Aviation Training
Interagency Aviation Training supports an interagency-wide goal to accomplish safe, efficient, and effective utilization of aviation resources
Interagency Fire Program Management
Fire management qualifications standards established to improve firefighter safety and increase professionalism in fire management programs.
Interagency Prescribed Fire Training Center - Tallahassee, Florida
Interagency Prescribed Fire Training Center provides opportunities for federal, state, local and tribal government agencies and other organizations to build skills and knowledge of prescribed fire, with an emphasis on field experience.
National Advanced Fire & Resource Institute (NAFRI)
Formerly NARTC, a national level center for strategic planning, development, and implementation of fire, fuels, resource, and incident management skills and educational processes.
National Logistics Workshop
National Logistics Workshop provides assistance to any incident management personnel for information related to Logistics functions.
Operations and Work Force Development Committee
TWT manages all aspects of the NWCG training curricula program and provides guidance to other teams on the development process and standards.
NWCG Training and Qualifications
Links to local area, geographic area, national, and other related interagency wildland fire training information.
Wildland Fire Safety Training Annual Refresher (WFSTAR)
Focus line-going personnel on operations and decision making issues related to fireline and all-hazard incident safety.