JAN: For Individuals
JAN provides free consulting services for individuals with physical or intellectual limitations that affect employment. Services include one-on-one consultation about job accommodation ideas, requesting and negotiating accommodations, and rights under the Americans with Disabilities Act (ADA) and related laws. Although JAN does not help individuals find employment, JAN does provide information for job seekers.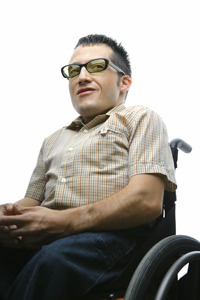 Employees
Accommodation Ideas
Rights
Job Seekers
Accommodation Ideas
Rights
Finding a Job

GettingHired.com is the place where people with disabilities seeking employment, employers committed to hiring people with disabilities, service providers, college disability and career services departments, and disability advocacy groups connect. Click on www.gettinghired.com to learn more.
Hire Disability Solutions provides comprehensive career services to facilitate employment for people with disabilities, veterans, their family members, and others who face challenges in their lives.
Since 1995, ABILITY Jobs has helped 100's of thousands of job seekers with disabilities in their employment search. With the first stand-alone resume bank, employers can actively seek talented people with disabilities looking for work.
ASK
A JAN CONSULTANT
JAN provides free, confidential technical assistance about job accommodations and the Americans with Disabilities Act (ADA).
Send Us Feedback
.