CDC Organization
The CDC is one of the major operating components of the Department of Health and Human Services. View CDC's Organizational Chart

to learn more about CDC′s organizational structure.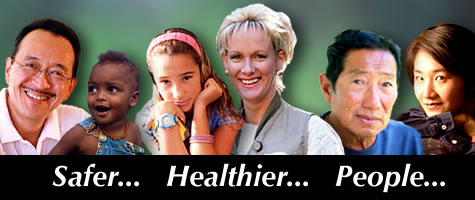 CDC′s Mission is to collaborate to create the expertise, information, and tools that people and communities need to protect their health – through health promotion, prevention of disease, injury and disability, and preparedness for new health threats.
Center, Institute and Offices
CDC's Center, Institute, and Offices (CIOs) allow the agency to be more responsive and effective when dealing with public health concerns. Each group implements CDC′s response in their areas of expertise, while also providing intra-agency support and resource-sharing for cross-cutting issues and specific health threats. The CIOs are:
Office of Noncommunicable Diseases, Injury and Environmental Health
Office of the Chief of Staff
Office of the Chief Operating Officer
Office of the Associate Director for Communication
View CIO′s official mission statements and organizational structures.
Contact Us:
Centers for Disease Control and Prevention
1600 Clifton Rd
Atlanta, GA 30333
800-CDC-INFO
(800-232-4636)
TTY: (888) 232-6348