Drugs
Influenza (Flu) Antiviral Drugs and Related Information
Note: Information provided may change and should not be used as a substitute for individual evaluation by a health care provider, or as the primary means of diagnosing influenza or determining treatment.

Topics on this page
The term influenza refers to illness caused by influenza virus. This is commonly called the flu, but many different illnesses cause flu-like symptoms such as fever, chills, aches and pains, cough, and sore throat. Influenza can cause different illness patterns, ranging from mild common cold symptoms, to typical flu, to life-threatening pneumonia, bacterial infections and other complications.
There are a number of drugs approved by FDA for the treatment and prevention of influenza. Vaccination is the primary means of preventing and controlling influenza.

The following links provide information about vaccines:
Use of Antiviral Medications to Treat Influenza
Outbreaks of influenza occur every year and typically reach epidemic levels at some part of the season. Usually, uncomplicated influenza gets better with or without treatment but may cause substantial discomfort and limit activities while it lasts. Complications of influenza can include bacterial infections, viral pneumonia, and cardiac and other organ system abnormalities. People with chronic medical conditions may be at increased risk for complications.
Many other diseases, including rapidly progressive bloodstream infections, may start with symptoms that resemble influenza, and may need to be considered in treatment decisions. Laboratory tests can help detect influenza. However, a negative test does not rule out the possibility of an influenza infection, and positive tests do not exclude the possibility of other illnesses or take the place of clinical evaluation
Many people with uncomplicated influenza use over-the-counter medicines, get rest, and take plenty of fluids to lessen their symptoms. Antiviral drugs available by prescription can reduce the time it takes for symptoms to improve, and are used in selected situations to reduce the chance of illness in people exposed to influenza.
Complications of influenza, and other illnesses that resemble influenza, may require different treatment and, in some cases, urgent medical attention. Antiviral drugs do not eliminate the risk of complications. Some complications can be life-threatening. There have been reports of people with other types of infections that got worse because they were treated only for influenza and not for the other infections. Influenza viruses can become resistant to specific anti-influenza antiviral drugs, and all of these drugs have side effects. If you experience new symptoms during treatment or your symptoms persist or get worse during treatment, see your health care professional
If a new variety of influenza is transmitted rapidly it can cause widespread illness known as a pandemic. Depending on the strain of influenza, antiviral drugs may not work to the same extent. The government stockpiles antiviral drugs, and develops recommendations about their use as part of pandemic preparations.
For more information and public health recommendations about circulating influenza virus go to Flu.gov or to the CDC and WHO websites.

FDA Approved Drugs for Influenza
Note: Anti-influenza antiviral drugs are not a substitute for vaccine. They are used in addition to vaccine in public health planning for the control of influenza. The antiviral drugs have been approved for treatment of acute uncomplicated influenza and for some preventive uses.
Tamiflu (oseltamivir phosphate) and Relenza (zanamivir) are the two FDA-approved influenza antiviral drugs recommended by CDC for use against recently circulating influenza viruses.
Older drugs, amantadine and rimantadine, are approved for treatment and prevention of influenza A. But many strains of influenza, including the 2009 H1N1 influenza, are now resistant to these two drugs. CDC currently recommends the use of these two drugs only when specific virus strains are suspected that could be susceptible to these drugs and resistant to other likely treatments.
Approved ages, doses, and dosing instructions in children are different for each drug; check the individual package inserts for more information. In addition, total daily dose and duration of dosing for treatment of acute illness may differ from the dosing and duration for prophylaxis and should be adjusted accordingly.
The antiviral drug information labeling addresses side effects or adverse events of each drug. Decisions to use these drugs should be based on individual evaluations of risk and benefit. Report serious adverse events associated with these or any other drug to the MedWatch program.
Influenza viruses change over time. Resistance mutations can decrease drug effectiveness. Other factors (such as viral virulence) might diminish the clinical benefit of antiviral drugs. Prescribers should consult available information about influenza drug susceptibility patterns and treatment effects before using these products.
Use of Investigational Drugs for Influenza: Emergency Use Authorizations, Emergency INDs and Clinical Trials
In addition to the antiviral drugs currently approved for treatment or prevention of influenza, new drugs or new formulations of already approved drugs may be made available through emergency use authorizations, emergency investigational new drugs, and clinical trials.
Emergency Use Authorizations (EUA)
If requested for investigational drugs that have sufficient risk-benefit information when there is a specific emergency declaration, FDA may issue emergency use authorizations (EUA) that allow situation-specific use of these drugs. The authorizations can also allow situation-specific, off-label use of approved drugs. (When a drug is used in a way that is different from what is described in the FDA-approved drug label, it is said to be an off-label use.) EUA usage is only for the specific declared emergency situation and does not take the place of clinical trials to gather information supporting full approval of a drug.
Emergency INDs (EIND)
A physician may request the use of an investigational antiviral if the product: is urgently needed for a serious or life-threatening condition; there is no satisfactory alternative therapy available; and the patient cannot receive the product through any existing clinical trials or expanded access protocols. The physician must contact the manufacturer to obtain agreement for an emergency IND.
Clinical Trials
Clinical trials evaluate the safety and efficacy of unapproved products or new uses for approved products. Some clinical trials might run concurrently with EUA use of antiviral drugs. Additional information about open clinical trials can be found at ClinicalTrials.gov
Information about expanded access regulations, other aspects of drug development and review, and resources about the approval status of drugs and formulations can be found at:
Fraudulent H1N1 Influenza Products
Sometimes products are promoted to treat influenza that do not have information to support their claims. During the 2009 H1N1 public health emergency, concerns arose about websites selling products claiming to prevent or cure the H1N1 influenza virus. To report a website offering suspected fraudulent H1N1 influenza products, go to Report Suspected Fraudulent Products.

Other Information Updates Related to Influenza Antivirals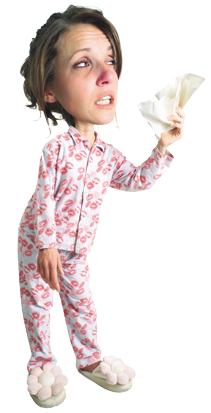 New Formulation of Tamiflu Oral Suspension Launched July 2011
A new formulation of Tamiflu for oral suspension (6 mg/mL), with concentration changes intended to minimize risk of dosing errors, was introduced in advance of the 2011-2012 influenza season. Information on the new concentration and its dosing can be found in the current Tamiflu package insert.


In addition to the marketed oral suspension, Tamiflu is available in 30 and 45 mg capsules that can be used for children. These capsules can be opened and mixed with food for children who are unable to swallow whole capsules. FDA has also approved instructions for emergency compounding of an oral suspension from Tamiflu capsules by pharmacists. These instructions provide an alternative oral suspension when commercially manufactured oral suspension formulation is not available. Instructions for both the pediatric capsules and the emergency compounding procedure are in the Tamiflu package insert.

Information Sources for Drug Shortage Reports
When shortage reports occur, check the FDA Drug Shortages web page for updated information.
Contact FDA
1-800-332-1088
1-800-FDA-0178 Fax
Report a Serious Problem
Regular Mail: Use postage-paid FDA Form 3500
Mail to: MedWatch 5600 Fishers Lane
Rockville, MD 20857
-
-