Center for Faith-Based and Neighborhood Partnerships (CFBNP)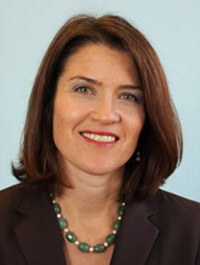 U.S. Department of Health and Human Services
Alexia Kelley
Director, Center for Faith-Based and Neighborhood Partnerships (CFBNP)
E-mail: partnerships@hhs.gov
Phone: (202) 358-3595
Alexia Kelley is the Director of the Center for Faith-Based and Neighborhood Partnerships at the U.S. Department of Health & Human Services. In that capacity, she works with Secretary Kathleen Sebelius and the White House Office of Faith-Based and Neighborhood Partnerships to support partnerships between the federal government and community and
faith-based organizations on health and human services efforts.
She has served for over 20 years in secular and faith-based non-profit organizations dedicated to community development, poverty reduction, social and economic justice and the environment. Most recently she was the founding Executive Director of Catholics in Alliance for the Common Good, a nonprofit faith-based organization that works to advance social justice issues and the common good in the public square. She worked previously at the Catholic Campaign for Human Development, the U.S. Catholic community's national anti-poverty initiative, and at the Friends Committee on National Legislation, the oldest ecumenical advocacy organization in Washington, D.C.
Kelley is co-author of A Nation For All: How the Catholic Vision of the Common Good Can Save America from the Politics of Division (Jossey Bass 2008), and is co-editor of Living the Catholic Social Tradition: Cases and Commentary (Sheed and Ward 2004). She has a B.A. in Religion with honors from Haverford College and a Master of Theological Studies from Harvard Divinity School.