Welcome
Energy.data.gov is a new open government initiative to increase awareness of and deepen insights into our Nation's energy performance. Energy.data.gov brings together high-value datasets, tools, and applications to shed new light on energy use. These free datasets and tools have been gathered from agencies across the Federal government with the goal of empowering all Americans to understand energy issues, including energy consumption within the Federal government.
Energy Data Initiative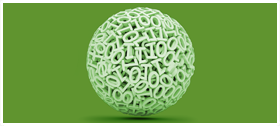 The Energy Data Initiative is an Administration-wide effort to liberate government data and voluntarily contributed non-government data as fuel to spur entrepreneurship, create value, and create jobs in the transition to a clean energy economy. Find out more about how you can benefit and participate!
Read More
Challenges
To maximize opportunities for education and entrepreneurship across a diverse set of energy subjects, Energy.data.gov has challenges, prizes, and competitions that relate to energy data in meaningful and engaging ways. Compete in a challenge, get to know winners of previous challenges, ask questions, and share your great ideas!
Read More