Blogs/News
Safety.data.gov is a new open government initiative to increase awareness of and deepening insights into our Nation's public safety activities. Check out the blog section for our newest information.
Challenges
To maximize opportunities for education and entrepreneurship across a diverse set of public safety subjects, safety.data.gov has challenges, prizes, and competitions that encourage the application of public safety data in meaningful ways. Looking for different safety challenges? Start here to learn more! Or, tell us your story!
Forum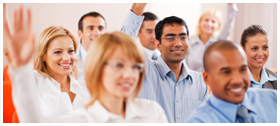 An early focus of safety.data.gov is bringing together public safety data from across the Federal government. For the first time ever, we are bringing together information about crime, roadway safety, occupational safety, and transportation operator safety in a single place. What other data and resources should we list here? Join our forum to tell us what you need and share what you've done!