Our Team
Richard Gilfillan
Director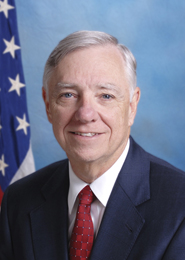 Richard J. Gilfillan, M.D., is the Director of the Center for Medicare & Medicaid Innovation (Innovation Center) at the Centers for Medicare & Medicaid Services (CMS). In this role, he works with CMS leadership to develop and implement innovative programs that will help improve and update the nation's health care delivery systems.
Dr. Gilfillan joined CMS in July 2010, as Director of CMS's performance-based payment policy staff. In this position, he was responsible for overseeing accountable care organizations and value-based payment initiatives.
Before coming to CMS, Dr. Gilfillan served as President and CEO of Geisinger Health Plan and Executive Vice President for System Insurance Operations at the Geisinger Health System in Danville, Pennsylvania. He was responsible for Geisinger's managed care companies. At Geisinger, he helped design a bundled payment, episode of care reimbursement system that rewards surgical and medical care providers for high quality outcomes.
Dr. Gilfillan has held several leadership positions in health care management: He served as Senior Vice President for National Network Management at Coventry Health Care, where he was responsible for managing a network of 5,000 hospitals and more than 500,000 physicians. He served as General Manager of IBC's AmeriHealth New Jersey managed care subsidiary, where he developed Commercial, Medicare and Medicaid Managed Care Programs. And he was Chief Medical Officer for Independence Blue Cross, where he led a team that provided Quality Improvement and Medical Management programs for three million commercial, Medicare, and Medicaid members.
Dr. Gilfillan began his career as a family practitioner. He received his undergraduate and medical degrees from Georgetown University, and he earned an MBA from the Wharton School of the University of Pennsylvania.
Sean Cavanaugh
Deputy Director
Sean Cavanaugh is the Acting Deputy Director, Programs and Policy, in the Center for Medicare & Medicaid Innovation at the Centers for Medicare & Medicaid Services (CMS). Previously, Mr. Cavanaugh was director of health care finance at the United Hospital Fund in New York City. He has also served in senior positions at Lutheran Healthcare (Brooklyn, NY), the New York City Mayor's Office of Health Insurance Access, and the Maryland Health Services Cost Review Commission. He started his career on Capitol Hill working for a member of the Ways and Means Health Subcommittee. He attended the University of Pennsylvania and the Johns Hopkins School of Hygiene and Public Health.
Thomas Reilly
Deputy Director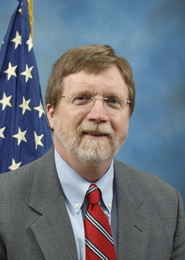 Thomas Reilly, Ph.D., is the Deputy Director, Programs and Policy, in the Center for Medicare & Medicaid Innovation at the Centers for Medicare & Medicaid Services (CMS). Dr. Reilly has been in research positions at CMS for over 20 years. He also served as the Director of the Data Development and Services Group in the Center for Strategic Planning, the Deputy Director of the Office of Research, Development, and Information; the Deputy Director of the Beneficiary Education and Analysis Group; and the Director of the Division of Beneficiary Analysis. He also held research positions in several other federal agencies, including the Agency for Healthcare Research and Quality; the U.S. Government Accountability Office; and the U.S. Census Bureau. He received his Ph.D. from the Johns Hopkins University.
---
The Center for Medicare & Medicaid Innovation organization structure is outlined below:
Office of the Director
Business Services Group
Division of Executive Operations
Division of Innovation Program Management
Division of Budget and Contracting
Learning and Diffusion Group
Medicare Demonstrations Program Group
Division of Delivery System Demonstrations
Division of Payment Policy Demonstrations
Division of Health Promotion and Disease Prevention Demonstrations
Patient Care Models Group
Policy and Programs Group
Preventive Care Models Group
Rapid Cycle Evaluation Group
Division of Research on Health Plans and Drugs
Division of Research on Traditional Medicare
Division of Research on State and Special Populations
Seamless Care Models Group
Division of Advanced Primary Care
Division of Accountable Care Organization Populations
Stakeholder Engagement Group
State Innovations Group