Keep Food Safe Blog
Posted September 27, 2012
Dr. Elisabeth Hagen, Under Secretary for Food Safety, USDA

Have you ever opened a package from the grocery store to find that something wasn't right about it, and then wondered who to call to report a problem?  The company's toll-free number, the grocery store that sold it, or someone else? If that product involves meat, poultry, or a processed egg product, the USDA's Food Safety and Inspection Service just made it easier consumers to alert the agency to food safety problems, anytime of day or night.
The Electronic Consumer Complaint Form (ECCF), which became available on FSIS's website this morning, will allow consumers to submit the important information FSIS needs to begin an investigation in just six steps. Consumers will be requested to provide details on: when and where the product was purchased; when and how the product was noticed; and how the agency can contact you for more information. Personal information is optional and will be used solely for the agency's investigative purposes and product tracking.
I know how you feel when you find that something is not in the condition you expected, or worse, if something you bought and prepared has made you or your family sick.  Some parents have to carefully read food labels to make sure allergens will not cause a reaction for their child. Now, if they suspect something is mislabeled, they can report the problem directly to USDA for appropriate investigation and action if it threatens public health.
Our food safety inspectors work hard to ensure the food supply is safe. However, hazards can enter the food supply at many points along the farm-to-fork spectrum where there aren't any inspectors. ECCF is a new gateway to our existing Consumer Complaint Monitoring System, which allows us to crowdsource surveillance of the overall food supply. If you find or suspect that a product is mislabeled, contains an item or ingredient that shouldn't be there, or if it has caused an illness or allergic reaction, it is crucial for federal public health agencies to know about it.
We've relied on reporting from state and local health departments and our own Meat and Poultry Hotline (888-MPHotline) until now, and ECCF will open up our availability to hear you 24/7. It will remove constraints like office hours and even human error that may have prevented us from receiving important details in the past.
If you have other food safety questions feel free to contact us at the Hotline (888-674-6854) or online at AskKaren.gov
Please continue the discussion on our Facebook page.
This entry originally appeared on the USDA blog.
---
Posted September 12, 2012
Elizabeth L. Andress, Ph.D., Professor and Extension Food Safety Specialist, University of Georgia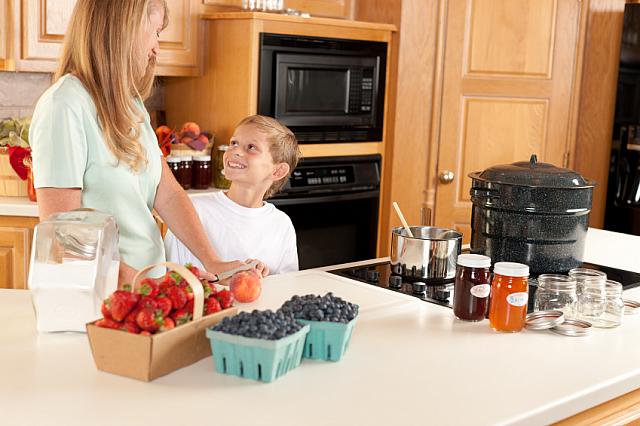 Home canning—what better way to enjoy the fruits of your labor and save money? National movements to promote home canning are gaining momentum, and people are returning to home canning after years away or starting to can for the first time. In fact, according to one survey, 1 in 5 U.S. households can their own food, and many of those households can vegetables. But if canning is not done safely, your canned food may become contaminated with germs that could make you very sick--or kill you. Protect yourself, your family, and others when you share your home-canned goodies by learning how to can safely.
Be Safe—Botulism Can Be Deadly
Many home canners are not aware of the risk for botulism, a rare but potentially fatal form of food poisoning that has been linked to improperly canned food. The bacteria that cause botulism, Clostridium botulinum, are found in soil and can survive, grow, and produce a toxin (poison) in sealed jars of food. This toxin can affect your nerves, paralyze you, and even cause death. Even taking a small taste of food containing this toxin can be deadly.
Take Care When Canning
The only protection against botulism food poisoning in low acid home canned foods is the heat applied during canning. Using traditional methods that were handed down over generations or using boiling water instead of a pressure cooker can be deadly. Consult The Complete USDA Guide to Home Canning to ensure you are canning safely.
Canning low acid vegetables (like green beans and corn), meats, fish and poultry requires the use of a pressure canner. The safe canning methods available for home canning are all based on pressure canning. Clostridium botulinum can form spores that are very, very heat resistant. Even hours in the boiling water canner will not kill it. Left alive after canning, the germ will grow and produce a deadly toxin.
Clostridium botulinum grows well and can produce toxin inside closed jars of low-acid foods at room temperature, and you can't always tell by looking. Jars of improperly canned vegetables and meats can contain the deadly botulism toxin without showing signs of spoilage. You can't taste it or smell it, so you don't even know it's there, and it can kill you. The bacteria must be killed during the canning process for safe storage.
Why You Must Use a Pressure Canner
Clostridiun botulinum spores are very hard to destroy at boiling-water temperatures. High acid foods such as fruits and tomatoes can be processed or "canned" in boiling water. In this method jars of food are heated completely covered with boiling water. 
But low-acid vegetables and meats must be processed in pressure canners. Jars of food are placed in 2 to 3 inches of water in a pressure canner, which is then heated to a high enough temperature--at least 240 ◦F. This temperature can only be reached in a pressure canner. 
Select the Right Pressure Canner
Select a pressure canner made for canning and not just pressure cooking, and select the right size canner. Canners that are too small can lead to under processing or under cooking. 
Make sure all parts of your pressure canner are in good condition. 
If your canner has a rubber gasket, make sure it is flexible and soft, not brittle, sticky or cracked.
Check the openings on any small pipes or ventports to be sure they are clean and clear of any debris.
If you live at a high altitude, adjust your canning process for safety. Check with your pressure canner manufacturer or click on one of the links below.
Pressure canners should also have the air vented from them for 10 minutes before you pressurize the canner. Read more about this step and other step-by-step procedures for using pressure canners: Preserving Food: Using Pressure Canners
Follow Up-to-Date Canning Instructions
Canning instructions and equipment have changed over the years. Following up-to-date canning instructions from a reliable source such as USDA or your state Cooperative Extension Service is essential for food safety. You worked hard to grow and harvest your garden bounty. Make sure you preserve it safely.
More Information
Check out CDC's Feature on Home Canning and Botulism
See the USDA home canning procedures at the National Center for Home Food Preservation
Read Botulism Frequently Asked Questions from the Centers for Disease Control and Prevention
If you have other food safety questions feel free to contact us at the Hotline (888-674-6854) or online at AskKaren.gov (FDA)
Please continue the discussion on our Facebook page.
Posted August 23, 2012
Howard Seltzer, FDA Center for Food Safety and Applied Nutrition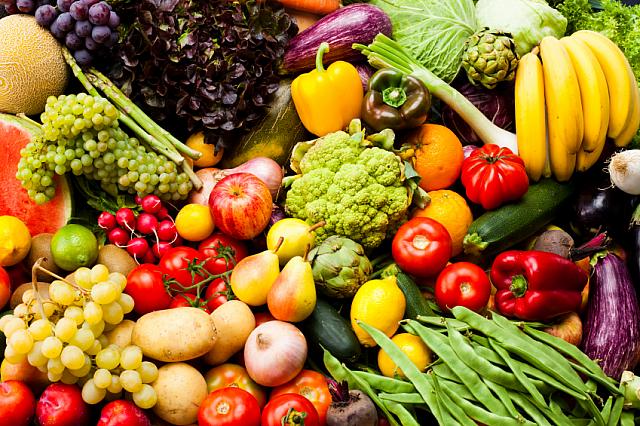 Whether it's about microwaving, washing bagged greens, using a food thermometer, or refreezing foods, you hear a lot of things about food safety that aren't true.
But, just in time for September's National Food Safety Education Month, the non-profit Partnership for Food Safety Education
, in cooperation with the U.S. Department of Agriculture and the U.S. Food and Drug Administration, is launching its annual Food Safety Mythbusters, a campaign to correct common misconceptions about food safety.
For 2012 the list of things that aren't true includes:
Myth: "If I microwave food, the microwaves kill the bacteria, so the food is safe."
Fact: Microwaves don't kill bacteria – microwaves generate heat that kills bacteria in foods. Microwave ovens are great time-savers and will kill bacteria when foods are heated to a safe internal temperature. But microwaved foods can cook unevenly because of irregular shapes or variations in thickness. Even turntable-equipped microwave ovens can cook unevenly and leave cold spots where harmful bacteria can survive.
Follow package instructions that call for rotating and stirring foods during the cooking process. Observe any called-for stand times—the amount of time after cooking that microwaved food should stand before it is eaten. Check the temperature of microwaved foods with a food thermometer in several spots.
Myth: "Of course I wash all bagged lettuce and greens because it might make me sick if I don't."
Fact: While it's important to thoroughly wash most fresh fruits and vegetables, if packaged greens are labeled "ready-to-eat," "washed," or "triple washed" then the product does NOT need to be washed at home. Pre-washed greens have been through a cleaning process immediately before going into the bag. Re-washing and handling the greens creates opportunities for contamination.
Always handle pre-washed greens with clean hands, and make sure cutting boards, utensils, and countertops are clean.
WATCH a video (FDA) on Safe Handling of Raw Produce and Fresh-Squeezed Fruit and Vegetable Juices.
Myth: "I don't need to use a food thermometer. I can tell when my food is cooked by looking at it or checking the temperature with my finger."
Fact: The only sure way to know food has reached a safe internal temperature is to check it with a food thermometer. Color, texture, and steaming can't confirm that a food is safe to eat. The outside of a food might be steaming hot, but there may be cold spots inside. To ensure that a food is safely cooked, and not overcooked, check it with a food thermometer. Clean your food thermometer with soap and water after each use.
Myth: "I can't re-freeze foods after I have thawed them – I have to cook them or throw them away."
Fact: Raw foods such as meat, poultry, egg products, and seafood thawed in the refri gerator, may be safely re-frozen without cooking for later use. Never let raw foods thaw sitting on the kitchen counter. If raw foods are thawed outside of the refrigerator, for example in the microwave or in cool water, they should be cooked immediately. Never re-freeze raw or not fully cooked foods that have been thawed outside of the refrigerator.
More myths busted:
Read the 2011 Mythbusters blog (FoodSafety.gov)
Learn the top 10 food safety myths (FoodSafety.gov)
More information on safe food handling (FDA)
If you have other food safety questions feel free to contact us at the Hotline (888-674-6854) or online at AskKaren.gov (FDA)
Please continue the discussion on our Facebook page.
---