Report Food Poisoning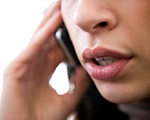 If you think you have food poisoning or an allergic reaction to food, call your doctor. If it's an emergency, call 911.
If you believe you or someone you know became ill from eating a certain food, contact your county or city health department. For more information about how to contact your local health department, refer to the State Agencies page.
Why It's Important to Report Food Poisoning
When two or more people get the same illness from the same contaminated food or drink, the event is called a foodborne outbreak. Reporting illnesses to your local health department helps them identify potential outbreaks of foodborne disease. Public health officials investigate outbreaks to control them, so more people do not get sick in the outbreak, and to learn how to prevent similar outbreaks from happening in the future.
For more information on how public health officials investigate foodborne outbreaks, see A Step-by-Step Guide to Investigating Foodborne Outbreaks.