Feature
ENCODE data describes function of the human genome
Bethesda, Md.
, Wed., Sept. 5, 2012 — After a multi-year, concerted effort comprised of more than 440 researchers in 32 labs around the world, researchers have produced a dynamic picture of how the human genome actually does its job. Called ENCODE, the project links more than 80 percent of the human genome sequence to a specific biological function, and mapped more than 4 million regulatory regions where proteins specifically interact with the DNA. The findings are reported in two papers appearing in the Sept. 5 online issue of
Nature
. (
Read more
)
Resources
Policy
Highlights
First recipients of research grants to support genomic studies in Africa announced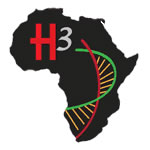 Bethesda, Md.
, Mon, Oct. 8, 2012 — African scientists will conduct genomic research on kidney disease, diabetes, heart disease, obesity, tuberculosis and African sleeping sickness through inaugural grants of the Human Heredity and Health in Africa Consortium (H3Africa). The grants were announced by the two funding organizations, the U.S. National Institutes of Health and the Wellcome Trust, a global charity based in London on Oct. 8, 2012.
(
Read more
)
---
Grant Writing: Advice from an NHGRI Pro
The National Human Genome Research Institute wants to help you write successful grant applications with tips to guide you through the process from Bettie Graham, Ph.D., a pro in grants administration for more than 30 years. (Read more)
---
Resources
NHGRI/NIH Health Disparities Strategic Plan, FY 2004 - 2008
NHGRI Commitment to New Investigators
A statement regarding support of new investigators.
---
Last Updated: October 8, 2012