What you should know:
In 2008, more than 5,500 older adults were killed in motor vehicle crashes and more than 183,000 were injured. This amounts to 15 older adults killed and 500 injured in crashes on average every day.
Motor vehicle crash deaths per mile traveled among both men and women begin to increase markedly after age 75.
Age-related declines in vision and cognitive functioning (ability to reason and remember), as well as physical changes (such as arthritis or reduced strength), may affect some older adults' driving abilities.
What you can do:
Driving plays an important role in many older adults' mobility and independence. If you are a driver age 65 or older, you can make your time behind the wheel safer by:
Online tools are available to help you assess your driving knowledge and skills. Some helpful resources include:
Asking your doctor or pharmacist to review your medicines (both prescription and over-the counter) to reduce possible side effects and drug interactions.
Having your eyes checked by an eye doctor at least once a year, and wearing your glasses and contact lenses as required.
Planning your route before you drive.
Leaving a large following distance behind the car in front of you.
Avoiding distractions in your car, such as listening to a loud radio, talking on your cell phone, texting, and eating.
Considering potential alternatives to driving, such as riding with a friend or using public transit, that you could use to get around.
More Information
CDC Resources
External Resources
University of Michigan, Transportation Research Institute
AAA Foundation for Traffic Safety
AAA National: AAA Roadwise Review
National Highway Traffic Safety Administration
Community Transportation Association of America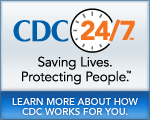 Get email updates
To receive email updates about this page, enter your email address:
Contact Us:
Centers for Disease Control and Prevention
1600 Clifton Rd
Atlanta, GA 30333
800-CDC-INFO
(800-232-4636)
TTY: (888) 232-6348