About North Central Regional Office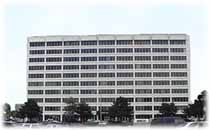 North Central Regional Office
The North Central Regional Office (NCRO), overseen by
Paul M. Laird, is the operational base for the Regional Director, Senior Deputy Regional Director, Regional Counsel, and numerous Regional Administrators. Regional office staff provide technical assistance and support services to field staff at the 19 institutions and 6 community corrections offices in the North Central Region.
Physical Location:
Use this address for in-person visits and when sending correspondence and parcels to staff.

North Central Regional Office
Federal Bureau of Prisons
400 State Avenue, Suite 800
Kansas City, KS 66101
Phone: 913-621-3939

E-mail: NCRO/EXECASSISTANT@BOP.GOV*
*This e-mail address should be used only if you have questions that are specific to this location. For general questions, go to our Contact Us page.