The NIH Almanac
The NIH Directors
NIH Director Francis S. Collins, M.D., Ph.D.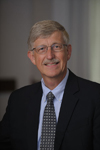 Francis S. Collins, M.D., Ph.D., a physician-geneticist noted for his landmark discoveries of disease genes and his leadership of the Human Genome Project, served as Director of the National Human Genome Research Institute (NHGRI) at the National Institutes of Health from 1993-2008. Read Dr. Collins' full biosketch
Chronology of NIH Directors
Name
In Office from
To
Joseph J. Kinyoun1
August 1887
April 30, 1899
Milton J. Rosenau
May 1, 1899
September 30, 1909
John F. Anderson
October 1, 1909
November 19, 1915
George W. McCoy2
November 20, 1915
May 26, 1930
May 25, 1930
Jan. 31, 1937
Lewis R. Thompson
February 1, 1937
January 31, 1942
Rolla E. Dyer3
February 1, 1942
June 16, 1948
June 15, 1948
September 30, 1950
William H. Sebrell, Jr.
October 1, 1950
July 31, 1955
James A. Shannon
August 1, 1955
August 31, 1968
Robert Q. Marston
September 1, 1968
January 21, 1973
Robert S. Stone
May 29, 1973
January 31, 1975
Donald S. Fredrickson
July 1, 1975
June 30, 1981
James B. Wyngaarden
April 29, 1982
July 31, 1989
Bernadine Healy
April 9, 1991
June 30, 1993
Harold E. Varmus
November 23, 1993
December 31, 1999
Elias A. Zerhouni
May 2, 2002
October 31, 2008
Francis S. Collins
August 17, 2009
Present
1 Director, Hygienic Laboratory.
2 Director, National Institute of Health.
3 Director, National Institutes of Health.
Biographical Sketches
Joseph James Kinyoun, M.D.
Founder and director of the Hygienic Laboratory, Dr. Joseph J. Kinyoun introduced scientific research into the Marine Hospital Service. His interest in bacteriology and his isolation of the cholera organism laid the groundwork for the present health research program of NIH.
Dr. Kinyoun received his M.D. degree from New York University in 1882 and did postgraduate work in Europe under the German bacteriologist, Robert Koch.
Dr. Kinyoun joined the Marine Hospital Service in 1886. In a one-room laboratory on Staten Island, N.Y., he applied new techniques he had learned in Europe, enabling him to isolate the organism that causes cholera. The Hygienic Laboratory was established in August 1887 and Dr. Kinyoun served as its director until April 30, 1899.
During his government career, Dr. Kinyoun designed the Kinyoun-Francis sterilizer, a shipboard disinfecting apparatus. In 1903 he retired from public service and, after working in private industry and as a professor at the George Washington University, he became a bacteriologist in the District of Columbia Health Department.
Milton Joseph Rosenau, M.D.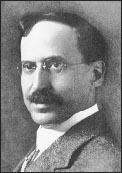 As second director of the Hygienic Laboratory, Dr. Milton J. Rosenau was responsible for expanding its scope of investigations.
After receiving his M.D. from the University of Pennsylvania, he did postgraduate work in Europe in the field of sanitation and public health.
In 1890 he received his commission in the Marine Hospital Service. He became director of the Hygienic Laboratory on May 1, 1899.
A pioneer in the study of anaphylaxis, he also conducted research on yellow fever, malaria, typhoid fever, poliomyelitis, disinfectants, and the pasteurization of milk. His Preventive Medicine and Hygiene is a standard text for students of public health.
On September 30, 1909, Dr. Rosenau resigned from government service to join the staff of Harvard Medical School. In 1936 he went to the University of North Carolina where he served as director of the Public Health School.
John F. Anderson, M.D.
Dr. John F. Anderson, third director of the Hygienic Laboratory, was among the early scientists who made the Laboratory well-known in scientific circles.
After receiving his M.D. degree at the University of Virginia, he went abroad to study bacteriology. Upon returning in 1898, he joined the Marine Hospital Service and on October 1, 1909, succeeded Dr. Rosenau as director of the Hygienic Laboratory.
Throughout his career in the service, he was actively engaged in research. He studied serum and vaccine therapy, immunology, cholera, typhus, poliomyelitis, and public health and sanitation problems. He worked with Dr. Rosenau on hyper- susceptibility, anaphylaxis, and tuberculosis, and with Dr. Joseph Goldberger on the transmission of measles to monkeys, providing science with an experimental animal for that disease.
Dr. Anderson served as director of the Hygienic Laboratory until November 19, 1915, when he resigned to become director of the Research and Biological Laboratories and later vice president of E. R. Squibb & Sons.
George Walter McCoy, M.D.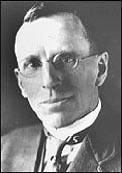 Dr. George W. McCoy was, during his lifetime, the Nation's greatest authority on leprosy. For his many contributions to public health, he won the Sedgwick Memorial Medal of the American Public Health Association in 1921.
He entered the Marine Hospital Service in 1900 after graduating from the University of Pennsylvania Medical School.
During his first assignment at the Marine hospital in San Francisco, he became interested in leprosy. While heading the U.S. Plague Laboratory in San Francisco from 1908 to 1911, he discovered that the California ground squirrel was responsible for the spread of the organism causing tularemia.
On November 20, 1915, he became fourth director of the Hygienic Laboratory, renamed "National Institute of Health" in 1930. During this period he conducted important studies in influenza, poliomyelitis, smallpox, tularemia, amoebic dysentery, and pneumonia. Dr. McCoy served as director until January 31, 1937.
After conducting a nationwide survey on leprosy, Dr. McCoy retired from PHS on June 30, 1938, and joined the staff of Louisiana State University in New Orleans.
Lewis Ryers Thompson, M.D.
Dr. Lewis R. Thompson was intensely interested in research on industrial health problems and on problems of stream pollution.
He joined PHS in 1910, having graduated from Louisville Medical College. After becoming chief of the Division of Scientific Research in 1930, he administered field investigations of stream pollution, malaria, cancer, nutritional diseases, child hygiene, milk, dental problems, and industrial hygiene. When the division was merged with NIH, Dr. Thompson became director on February 1, 1937.
Dr. Thompson was largely responsible for securing the present-day site of NIH and for securing appropriations for the construction of the first six buildings. He served as director until January 31, 1942, and after retiring from PHS in 1947 became a scientific director of the international health division of the Rockefeller Foundation.
Rolla Eugene Dyer, M.D.
Dr. Rolla E. Dyer's major research contributions were in the field of infectious diseases; in particular, endemic typhus. He demonstrated how endemic typhus is spread and helped develop a vaccine to protect against the disease.
Dr. Dyer received his M.D. from the University of Texas and joined PHS in 1916.
His first assignment involved fieldwork on bubonic plague in New Orleans. Five years later he joined the staff of the Hygienic Laboratory, became chief of the Division of Infectious Diseases in 1936, and director of NIH in 1942.
As director, Dr. Dyer organized the Division of Research Grants, assisted in planning the Clinical Center, and helped establish three new institutes: the National Heart Institute, the National Institute of Dental Research, and the National Institute of Mental Health.
After retiring from active duty on September 30, 1950, Dr. Dyer served as a member of the scientific board of directors of the international health division of the Rockefeller Foundation.
William Henry Sebrell, Jr., M.D.
A leading international authority on nutrition, Dr. William H. Sebrell first recognized and described the dietary deficiency disease, ariboflavinosis, and made significant contributions to knowledge of dietary needs and deficiencies.
Dr. Sebrell received his M.D. degree from the University of Virginia and joined PHS in 1926.
He began his research career under Dr. Joseph Goldberger who demonstrated that pellagra is a deficiency disease. During the 1930's, Dr. Sebrell made many important contributions to our knowledge of the anemias and the role of diet in cirrhosis of the liver.
During World War II, Dr. Sebrell was codirector of the National Nutrition Program which coordinated activities of all state agencies working in the field of nutrition. This program aided food production and the maintenance of civilian health during the war years.
In 1948 he became director of the Experimental Biology and Medicine Institute, and on October 1, 1950, was appointed director of NIH. He held this post until his retirement on July 31, 1955.
Dr. Sebrell helped formulate the first international standards of nutrition for the League of Nations, and pioneered the growing acceptance of scientific nutrition as a regular function of modern state and local health departments.
James A. Shannon, M.D.
Dr. James A. Shannon, widely recognized in the scientific world for his original research in kidney function, chemotherapy, and malaria, has throughout his career, been devoted to medical research, teaching, and public service.
He received his M.D. in 1929 and a Ph.D. in physiology in 1935 from New York University.
Following his internship at Bellevue Hospital in New York, Dr. Shannon taught in the department of physiology at New York University College of Medicine from 1931 to 1941, and directed research at the university's Goldwater Memorial Hospital from 1940 to 1945.
During periods of leave, he served as guest investigator at the physiological laboratory, University of Cambridge, England, and as a member of the staff of the Marine Biological Laboratory at Woods Hole, Mass.
During World War II, Dr. Shannon played a prominent part in malaria research activities of the National Research Council and was consultant on tropical diseases to the secretary of war. In recognition of this work, he received the Presidential Medal for Merit, the highest award at that time for civilian service in government.
Before joining PHS in 1949, he was director of the Squibb Institute for Medical Research (1946-49), and special consultant to the PHS Surgeon General.
Dr. Shannon then served as associate director in charge of research in the National Heart Institute until 1952. After holding the post of associate director, NIH, for 3 years, he became its director on August 1, 1955.
Among his many honors were the Public Welfare Medal of the National Academy of Sciences for "eminence in the application of science to the public welfare" (1962), the Rockefeller Public Service Award for Science, Technology, or Engineering (1964), and the Presidential Distinguished Federal Civilian Service Award (1966).
On retiring as NIH director (August 31, 1968), Dr. Shannon joined the NAS as special advisor to the president. In February 1970 he became professor and special assistant to the president, Rockefeller University. He retired from those positions in 1975.
Robert Q. Marston, M.D.
Dr. Robert Quarles Marston became director of NIH on September 1, 1968, after serving for 5 months as administrator of the Health Services and Mental Health Administration.
He received his B.S. degree in 1943 from the Virginia Military Institute, and his M.D. from the Medical College of Virginia in 1947. As a Rhodes scholar, he worked for the next 2 years with Nobel prizewinner Howard Florey at Oxford University, Oxford, England, earning a B.Sc. from that institution in 1949.
After an internship at Johns Hopkins Hospital and a year's residency at Vanderbilt University Hospital in Nashville, Tenn., he was stationed at NIH from 1951 to 1953 as a member of the Armed Forces Special Weapons Project, conducting research on the role of infection after whole body irradiation. He completed his residency at the Medical College of Virginia in Richmond the following year.
While a Markle fellow, he served as assistant professor of medicine at the Medical College of Virginia from 1954 to 1957, and as assistant professor of bacteriology and immunology at the University of Minnesota in Minneapolis for 1 year. He returned to the Medical College of Virginia in 1959 as associate professor of medicine and assistant dean in charge of student affairs.
In 1961, Dr. Marston became director of the University of Mississippi Medical Center and dean of the School of Medicine in Jackson, Miss., and was appointed vice chancellor there in 1965.
He became an associate director of NIH and director of the newly created Division of Regional Medical Programs on February 1, 1966.
On April 1, 1968, Dr. Marston was named administrator of the Health Services and Mental Health Administration, under a departmental reorganization.
He became acting director of the National Institute of Neurological Diseases and Stroke on January 21, 1973. He left the Federal service in April 1973 to become a scholar-in-residence at the University of Virginia. He also was named the first distinguished fellow of the Institute of Medicine, NAS.
On January 11, 1974, Dr. Marston was named president of the University of Florida at Gainesville, a position he held until 1984, after which he sat on the governing board of Virginia Military Institute while continuing his work with graduate students at the University. He retired in the late 1980's.
Robert S. Stone, M.D.
Dr. Robert S. Stone, former vice president for health services and dean of the school of medicine at the University of New Mexico, became director of NIH on May 29, 1973.
He received his B.A. in 1942 from Brooklyn College and his M.D. from the State University of New York College of Medicine in 1950. Dr. Stone was an instructor in pathology at Columbia University College of Physicians and Surgeons from 1950 to 1952.
Following his 1950-1952 internship and assistant residency in pathology at New York's Presbyterian Hospital, Dr. Stone moved to Los Angeles and joined the faculty of UCLA's School of Medicine, department of pathology.
From 1957 to 1959 as part of his academic duties he was deputy coroner at Los Angeles County, and for several years was pathologist for the Los Angeles Shriners Hospital for Crippled Children.
While on sabbatical as a visiting scientist at the Rockefeller Institute in 1959, he was credited with demonstrating by electron microscopy that the Shope papilloma virus of rabbits could be found in mature skin cells, but was undetectable, although presumed present, in younger growing cells.
Based on his observation of autopsies of atomic bomb victims in Hiroshima, Japan, Dr. Stone was one of the first researchers to suggest that radiation exposure increases the incidence of certain known diseases rather than creating new types. He served as chief of research in pathology for the Atomic Bomb Casualty Commission from 1959 to 1960.
He contributed to the concept of developing a method control population to study the normal incidence of various diseases for comparison, as was subsequently done.
It was as a result of this work and his continuing interest that he was appointed to the NAS Advisory Committee on the Atomic Bomb Casualty Commission.
Dr. Stone joined the University of New Mexico School of Medicine as chairman of the department of pathology in 1963, and became dean of the school in 1968. Prior to his appointment as NIH director, he took a year's leave from the university and was a visiting professor at the Sloan School of Management, MIT.
He became dean of the School of Medicine of the University of Oregon Health Sciences Center and vice president of the Health Sciences Center in August 1975. In August of 1978, he was appointed dean of the College of Medicine at Texas A & M University in August of 1978.
Donald S. Fredrickson, M.D.
Dr. Donald S. Fredrickson, internationally known authority on lipid metabolism and its disorders, became NIH director on July 1, 1975. Immediately prior to this appointment, he had served for 1 year (1974-1975) as president of the Institute of Medicine, NAS.
His association with NIH, however, spanned more than two decades beginning in 1953 when he joined the scientific staff of the then National Heart Institute (renamed the National Heart, Lung, and Blood Institute in 1976) as a clinical associate.
During his research career in the Federal service, Dr. Fredrickson held numerous positions at NIH, several in the heart institute simultaneously. From 1955 to 1961 he was a member of the Laboratory of Cellular Physiology and Metabolism. He then served as clinical director (1961-1966), while continuing his research as head of the section of molecular diseases, Laboratory of Metabolism (1962-1966). He was appointed institute director in 1966, serving in that capacity until 1968. He combined this executive responsibility with research as chief of the Molecular Diseases Branch (1966-1974), and as director of intramural research (1969-1974).
His earliest research interests centered on the metabolism of sterols. Later he focused on the structure of the plasma lipoproteins, their importance in the transport of fats, and the genetic factors regulating their metabolism and concentration in blood. It was during this period that he discovered two new genetic disorders: Tangier disease (absence of high density lipoproteins) and cholesteryl ester storage disease, a lysosomal enzyme deficiency.
In 1965 he and his coworkers introduced a system for identifying and classifying blood-lipid abnormalities on the basis of plasma lipoprotein patterns. From this work came recognition of new monogenic causes of hyperlipidemia: type 3 and type 5 hyperlipoproteinemia and what is called familial hypertriglyceridemia. The system received prompt acceptance by the WHO and is now used widely by laboratories around the world.
Research findings of Dr. Fredrickson and colleagues have also included the discovery of several previously unknown apolipo-proteins, and new knowledge including descriptions concerning the structure and function of various apoproteins.
He received both his B.S. (1946) and M.D. (1949) from the University of Michigan, and was certified by the American Board of Internal Medicine in 1957. He did postgraduate work at Peter Bent Brigham and Massachusetts General Hospitals and the Harvard Medical School prior to coming to NIH in 1953.
Dr. Fredrickson was a member of numerous professional societies in addition to the NAS and the American Academy of Arts and Sciences.
He resigned as NIH director on June 30, 1981 and returned to the NAS as a visiting scholar. In 1983 he joined the Howard Hughes Medical Institute (HHMI) as vice president, and became president and CEO in 1984. In 1987 he left HHMI and became a scholar at the National Library of Medicine.
James B. Wyngaarden, M.D.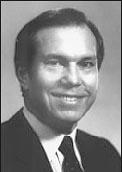 Dr. James B. Wyngaarden, an internationally recognized authority on the regulation of purine biosynthesis and the genetics of gout, and a nationally respected advisor on various aspects of the administration of biomedical research, became the 12th director on April 30, 1982. Immediately prior to his appointment, he was professor and chairman of the department of medicine at Duke University School of Medicine, a position he had held since 1967.
He has had a long association with the NIH. From 1953 to 1954, he was a research associate in the Laboratory of Chemical Pharmacology of the then National Heart Institute, and from 1954 to 1956, he was a clinical associate at the then National Institute of Arthritis and Metabolic Diseases. After leaving in 1956 to become associate professor at the Duke University School of Medicine, he continued an association with NIH. He has held grants from several NIH components.
Dr. Wyngaarden has been active on various NIH study groups, evaluation committees, and review panels over the years, including a term with the board of scientific counselors of the then NIAMD (1971-1974). He also served as a consultant to the NIH as a member of study sections (1958-1960; 1967-1969).
He has also served as advisor to the broader scientific community as a member of the National Academy of Sciences since 1974, and was active from 1975 to 1982 on an NAS committee set up to study the Nation's overall need for biomedical and behavioral researchers; consultant for the President's Office of Science and Technology (1966-1972), a member of the President's Science Advisory Committee (1972-1973), and a member of the U.S. Atomic Energy Commission's Advisory Committee on Biology and Medicine.
Dr. Wyngaarden is the coauthor of Cecil Textbook of Medicine. In collaboration with former NIH director, Dr. Fredrickson, and others, he edited The Metabolic Basis of Inherited Disease. The original work was published in 1960.
He attended Calvin College there, and Western Michigan University in 1943-1944. In 1948 he graduated first in his class from the University of Michigan Medical School.
Dr. Wyngaarden trained in internal medicine at the Massachusetts General Hospital and did postdoctoral work at the Public Health Research Institute of the City of New York, under the direction of Dr. DeWitt Stetten, Jr., former NIGMS director. After serving as research associate at NIH from 1953 to 1956, he went to Duke and in 1959 became director of the medical research training program there as well as associate professor of medicine and biochemistry. In 1961 he became professor of medicine and associate professor of biochemistry.
In 1963 and 1964, he was a visiting scientist at the Institute de Biologie-Physiocochemique in Paris. Shortly after his return to this country, he left Duke to become professor and chairman of the department of medicine and professor of biochemistry at the University of Pennsylvania. He returned to Duke in 1967.
Dr. Wyngaarden has received many honorary degrees: University of Michigan (D.Sc., 1980), Medical College of Ohio (D.Sc., 1984), University of Illinois at Chicago (D.Sc., 1985), George Washington University (D.Sc., 1986), and Tel Aviv University (Ph.D., 1987).
He is a diplomate of the American Board of Internal Medicine. He has served on editorial boards of numerous professional publications.
Dr. Wyngaarden is a member of a number of professional societies including the NAS Institute of Medicine, the American Academy of Arts and Sciences, the American Society for Clinical Investigation, and is a past president of the Association of American Physicians. He is a fellow of the Royal College of Physicians of London and was elected to the Royal Academy of Sciences of Sweden in 1987.
Bernadine Healy, M.D.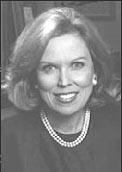 Dr. Bernadine Healy became NIH director in April 1991. Shortly after her appointment, she launched the NIH Women's Health Initiative, a $500 million effort to study the causes, prevention, and cures of diseases that affect women. She also established the Shannon Award, grants designed to foster creative, innovative approaches in biomedical research and keep talented scientists in a competitive system.
Prior to her appointment, she was chairman of the Research Institute of the Cleveland Clinic Foundation, where she directed the research programs of nine departments including efforts in cardiovascular disease, neurobiology, immunology, cancer, artificial organs, and molecular biology. From her appointment in November 1985, she also served as a staff member of the clinic's department of cardiology.
In February 1984, Dr. Healy became deputy director of the Office of Science and Technology Policy at the White House. Her appointment, made by President Reagan and confirmed by the Senate in June of 1984, involved her heavily in life science and regulatory issues at the Federal level. She served as chairman of the White House Cabinet Working Group on Biotechnology, was executive secretary of the White House Science Council's Panel on the Health of Universities, and served as member of several advisory groups, including the councils of the NHLBI, NCI, as well as the White House Working Group on Health Policy and Economics. From June 1976 until February 1984, she was professor of medicine at Johns Hopkins University School of Medicine and Hospital, where she also had clinical responsibilities, directed a program in cardiovascular research, and was director of the coronary care unit. In addition to serving on the medical school faculty, she assumed the role of assistant dean for postdoctoral programs and faculty development.
Among her other professional affiliations, Dr. Healy has served on the board of governors of the American College of Cardiology and has been president of the American Federation of Clinical Research (1983-84) and was chairman of its public policy committee for several years. She was president of the American Heart Association in 1988-1989 and has served as a member of its board of directors since 1983. As AHA president, she initiated a women's minority leadership task force and a women and heart disease program that took hold in affiliates nationwide.
She is a member of the Institute of Medicine of NAS. In 1989 she was elected as a member of the board of overseers of Harvard College and has served on the board of trustees of Vassar College. She has also been chairman of the Ohio Council on Research and Economic Development, and served on several other advisory committees and boards, including the Ohio Board of Regents.
Dr. Healy has been active in several Federal advisory groups. Until her NIH appointment, she was a member of the advisory committee to the NIH director. She has been a member of the White House Science Council and chairman of the advisory panel for new developments in biotechnology of the Office of Technology Assessment of the U.S. Congress and a member of the NASA Life Sciences Strategic Planning Study Committee. In 1990 she was appointed to the President's Council of Advisers on Science and Technology (PCAST) and served as its vice chairman. She also chaired the advisory panel for basic research for the 1990s of the Office of Technology Assessment, and served on the special medical advisory committee of the Department of Veterans Affairs.
She received her bachelor's degree from Vassar College in 1965, and her M.D., cum laude, from Harvard Medical School in June 1970. She completed training in internal medicine and cardiology at Johns Hopkins School of Medicine.
Dr. Healy has written extensively in the areas of cardiovascular research and medicine, and has served on the editorial boards of numerous scientific journals.
She stepped down as director of NIH on June 30, 1993, to return to the Cleveland Clinic in Ohio. Dr. Healy was dean of the Ohio State University Medical School and President and Chief Executive Officer of the American Red Cross.
Harold E. Varmus, M.D.
Dr. Harold E. Varmus became 14th director of NIH on November 23, 1993. Winner of the Nobel Prize in 1989 for his work in cancer research, he came to NIH from the University of California, San Francisco. He is a leader in the study of cancer-causing genes called "oncogenes," and an internationally recognized authority on retroviruses, the viruses that cause AIDS and many cancers in animals.
Prior to his appointment, he was professor of microbiology, biochemistry, and biophysics, and the American Cancer Society professor of molecular virology at UCSF. He has been working at the cutting edge of modern cell and molecular biology, and has had an active relationship with NIH for about 30 years as an intramural scientist, grantee, and public advisor.
Dr. Varmus and his UCSF colleague Dr. J. Michael Bishop shared the 1989 Nobel in Physiology or Medicine for demonstrating that cancer genes (oncogenes) can arise from normal cellular genes, called proto-oncogenes. While investigating a retroviral gene, v-src, responsible for causing tumors in chickens, they discovered a nonviral src gene, very similar to v-src, present in the normal cells of birds and mammals.
In recent years his work has assumed special relevance to AIDS, through a focus on biochemical properties of HIV, and to breast cancer, through investigation of mammary tumors in mice. His research activities included grants from NCI, NIAID, NIGMS, American Cancer Society, and the Melanie Bronfman Award for Breast Cancer.
Dr. Varmus has served as chairman of the board of biology for the National Research Council, an advisor to the Congressional Caucus for Biomedical Research, a member of the joint steering committee for Public Policy of Biomedical Societies, and cochairman of the New Delegation for Biomedical Research, a coalition of leaders in the biomedical community. He directed "Winding Your Way Through DNA," a popular public symposium on recombinant DNA staged by UCSF.
Author or editor of four books and nearly 300 scientific papers, he has been elected to the Institute of Medicine, the National Academy of Sciences, and the American Academy of Arts and Sciences. His most recent book, Genes and the Biology of Cancer, intended for a general audience, was coauthored with Robert Weinberg for the Scientific American Library. He as edited several professional journals, and served on a variety of review and advisory boards for government, biotechnology firms, and pharmaceutical companies.
Dr. Varmus was a member of the IOM committee that advised the Department of Defense on the use of $210 million allocated by Congress in 1992 for breast cancer research. In 1986 he chaired the subcommittee of the International Committee on the Taxonomy of Viruses that gave the AIDS virus its name, HIV.
He attended public schools in Freeport, Long Island; his father practiced family medicine and his mother was a psychiatric social worker. He is a graduate of Amherst College (B.A., 1961), where he majored in English literature and edited the school newspaper; Harvard University (M.A., 1962); and Columbia University (M.D., 1966). While in medical school, he worked for 3 months at a mission hospital in northern India.
After an internship and residency in internal medicine at Columbia-Presbyterian Hospital in New York, he served as a clinical associate for 2 years (1968-70) at the National Institute of Arthritis and Metabolic Diseases, where he did his first scientific work in the area of bacterial genetics with Dr. Ira Pastan, who is now chief of NCI's Laboratory of Molecular Biology. He came to UCSF as a postdoctoral fellow in Bishop's laboratory in 1970, initiating a long-standing collaboration to study tumor viruses, and was appointed to the faculty later that year.
He became a full professor in 1979 and an ACS research professor in 1984. Dr. Varmus left NIH in December 1999 to become the President and Chief Executive Officer of the Memorial Sloan-Kettering Cancer Center.
Elias A. Zerhouni, M.D.
Former NIH Director, Elias A. Zerhouni, M.D., lead the nation's medical research agency and oversaw the NIH's 27 Institutes and Centers with more than 18,000 employees and a fiscal year 2008 budget of $29.5 billion.
The NIH investigates the causes, treatments, and preventive strategies for both common and rare diseases, helping to lead the way toward important medical discoveries that improve people's health and save lives. More than 83% of the NIH's funding is awarded through almost 50,000 competitive grants and awards to more than 325,000 scientists and research support staff at more than 3,000 universities, medical schools, and other research institutions in every state and around the world. About 10% of the NIH's budget supports projects conducted by nearly 6,000 scientists in its own laboratories, most of which are on the NIH campus in Bethesda, Maryland.
Dr. Zerhouni, a world renowned leader in the field of radiology and medicine, has spent his career providing clinical, scientific, and administrative leadership. He is credited with developing imaging methods used for diagnosing cancer and cardiovascular disease. As one of the world's premier experts in magnetic resonance imaging (MRI), he has extended the role of MRI from taking snapshots of gross anatomy to visualizing how the body works at the molecular level. He pioneered magnetic tagging, a non-invasive method of using MRI to track the motions of a heart in three dimensions. He is also renowned for refining an imaging technique called computed tomographic (CT) densitometry that helps discriminate between non-cancerous and cancerous nodules in the lung.
Milestones
Since being named by President George W. Bush to serve as the 15th Director of the National Institutes of Health in May 2002, Dr. Zerhouni has overseen a number of milestones:
Reauthorization demonstrated renewed confidence in NIH
Congress passed and President Bush signed into law the National Institutes of Health Reform Act of 2006. The agency's third reauthorization in history and first since 1993, it signaled renewed confidence in the NIH mission, its employees and its leadership. The new law provides the NIH director expanded authority to manage the agency, encourages NIH Institutes and Centers (ICs) to collaborate on trans-NIH research and reforms the agency's reporting system. Reauthorization will strengthen the links within NIH and between the intramural and extramural research communities. Ultimately, it will help NIH more effectively balance what has traditionally worked in science — freedom of exploration, autonomy, decentralization — with providing opportunities for people to collaborate and cooperate more freely.
Development of a new office to improve trans-NIH initiatives
In 2005, NIH launched the Office of Portfolio Analysis and Strategic Initiatives (OPASI) in the Office of the NIH Director to transform the way NIH finds and funds cutting-edge research, improve our ability to identify public health challenges, and increase trans-NIH dialogue, decision-making and priority-setting. OPASI will build upon the model of the NIH Roadmap for Medical Research and will coordinate with NIH ICs and external stakeholders to identify research priorities that will ultimately improve NIH's ability to be nimble, dynamic, and responsive to emerging scientific opportunities and public health needs.
Although OPASI will not have grant-making authority, it will provide an "incubator space" to jump-start trans-NIH initiatives and support ICs that will take the lead on priority projects on a time-limited basis (5 to 10 years). These OPASI initiatives will be supported by the "Common Fund for Shared Needs," a central funding source built upon the Roadmap budget model. Building from current Roadmap funds, which amount to about 1.6 percent of NIH's total budget in fiscal year 2007, the Fund will increase to up to 5 percent of the total NIH budget depending on NIH budget growth, scientific opportunities and public health needs.
Initiated the NIH Roadmap for Medical Research
Launched in September 2003, the NIH Roadmap for Medical Research, a new research vision to accelerate medical discovery to improve health, focuses the attention of the biomedical research community on new pathways of discovery, research teams for the future and the re-engineering of the clinical research enterprise. It aims to accelerate the pace of discovery and speed the application of new knowledge to the development of new prevention strategies, new diagnostics and new treatments, and, ultimately, to the transfer these innovations to health care providers, and the public.
Established an NIH-wide research initiative to address the obesity epidemic
The Strategic Plan for NIH Obesity Research is a multi-dimensional research agenda that addresses one of the nation's most dramatic health challenges. In the U.S. population, recent figures show that 65 percent of adults—or 130 million people are overweight or obese. The strategic plan enhances both the development of new research in areas of greatest scientific opportunity and the coordination of obesity research across the NIH. The plan calls for interdisciplinary research teams to bridge the study of behavioral and environmental causes of obesity with the study of genetic and biologic causes.
Supported the NIH Neuroscience Blueprint
Mental illness, neurological disorders and a range of behavioral disorders are major causes of human suffering and contribute greatly to the burden of disease. These illnesses exact a cost of $500 billion each year. NIH Directors from 17 Institutes and Centers have developed a model of strategic leadership to address several of the most common causes of death and disability, as well as rare disorders that affect the brain, spinal cord, or nerve cells throughout the body. The blueprint leverages the abilities of the Institutes and Centers to create new resources, tackle common scientific problems, and train the next generation of neuroscientists through collaboration and leadership.
Made health disparities a research priority
"Broadening the collaborative relationships developed through partnerships between NIH and institutions and researchers from all populations," is the focus of Dr. Zerhouni's commitment to eliminating health disparities and disparities in the burden of disease. In 2007, NIH announced the awarding of $66.7 million to support the advancement of health disparities research. This was the most recent in a series of commitments of funds to this research. NIH has made 58 awards under the Centers of Excellence program. NIH as a whole expects to spend $2.8 billion on research funding for health disparities.
Ensured public access to NIH-funded research results
February 3, 2005, Dr. Zerhouni announced an historic public access policy. For the first time, the public will have access to peer-reviewed research publications that resulted from studies funded by NIH. Dr. Zerhouni has urged maximum participation by investigators, encouraging scientists to submit their publications as soon as possible and within twelve months of publication to the archive.
Committed to earn the public's trust
Dr. Zerhouni continues to seek advice from the public through the Council of Public Representatives (COPR), a recent public trust workshop, and, more locally, through community liaison efforts. He is committed as well to producing the most scientifically-accurate, useful and accessible health information through public health campaigns, fact sheets, over the Web and through a full complement of outreach efforts with special attention to cultural competence designed to keep the public informed.
Enhanced the leadership of NIH
Since becoming the NIH Director, Dr. Zerhouni named a new NIH Deputy Director (Raynard S. Kington, M.D., Ph.D.) and directors for nine institutes and three centers: Center for Scientific Review (Antonio Scarpa, M.D., Ph.D.), John E. Fogarty International Center (Roger I. Glass, M.D., Ph.D.), National Cancer Institute (John E. Niederhuber, M.D.), National Center for Research Resources (Barbara Alving, M.D.), National Heart, Lung, and Blood Institute (Elizabeth G. Nabel, M.D.), National Institute of Diabetes and Digestive and Kidney Diseases (Griffin P. Rodgers, M.D.), National Institute of Environmental Health Sciences and the National Toxicology Program (David A. Schwartz, M.D.), National Institute of General Medical Sciences (Jeremy M. Berg, Ph.D.), National Institute of Mental Health (Thomas R. Insel, M.D.), National Institute of Neurological Disorders and Stroke (Story C. Landis, Ph.D.), National Institute on Alcohol Abuse and Alcoholism (Ting-Kai Li, M.D.), National Institute on Drug Abuse (Nora D. Volkow, M.D.), and National Center for Complementary and Alternative Medicine (Josephine Briggs, M.D.).
Prior to joining the NIH, Dr. Zerhouni served as executive vice-dean of Johns Hopkins University School of Medicine, chair of the Russell H. Morgan department of radiology and radiological science, and Martin Donner professor of radiology, and professor of biomedical engineering. Before that, he was vice dean for research at Johns Hopkins.
Dr. Zerhouni's imaging research has led to advances in Computerized Axial Tomography (CAT scanning) and Magnetic Resonance Imaging (MRI). It has earned him a Gold Medal from the American Roentgen Ray Society for CT research and two Paul Lauterbur Awards for MRI research. Dr. Zerhouni has also received the Special Presidential Award of the European Congress of Radiology.
From 1998–2002, he served on the National Cancer Institute's Board of Scientific Advisors. He was a consultant to both the World Health Organization (1988), and to the White House under President Ronald Reagan (1985).
In April 2008, France bestowed its highest honor on Dr. Zerhouni. In a ceremony at Elysée Palace in Paris, French President Nicholas Sarkozy made him a Knight of the Légion d'honneur (French National Order of the Legion of Honor).
He has been a member of the Institute of Medicine since 2000.
Dr. Zerhouni is the author of 212 publications and holds 8 patents.
This page last reviewed on February 25, 2011