Honor your colleagues who are battling or have survived prostate cancer. Raise awareness where you work. Participate in this Sept 17
th
nationwide event!
All federal employees and military personnel can pledge donations to Us TOO during the Combined Federal Campaign Sept 15 – Dec 31, 2009
Leather Wristbands Help Raise Awareness, Funds for Prostate Cancer
Find educational materials and archived presentations here
Sneakers@Work Day 2008
This year's annual fundraiser appeal - which we are calling the Hope Campaign - is very important to our ability to serve you and the ever-growing stream of men and their families confronted by prostate cancer decisions.
Please make a donation to Us TOO today as you consider your end-of-year charitable giving choices.
Greater Chicago Prostate Cancer Run Walk 'n Roll, Sept 14, 2008
Us TOO University Patient Education Symposium, Tempe, AZ, Nov 7-8, 2008
Join the new Us TOO online community – discuss, learn, blog, post pictures and video, & share your story!
Join us on Sunday, Sept 19th for our annual SEA Blue 5K run and 3K walk event in Chicago to raise prostate cancer awareness! Not in town? You can participate with a virtual team. Preregistration ends Wed, Sept 15.
Us TOO International has teamed up with Centocor Ortho Biotech Inc. and world-renowned golf champion and prostate cancer survivor Arnold Palmer to launch
My Prostate Cancer Roadmap
, a new educational resource for men with advanced prostate cancer and those who love them.
Collect signatures from your support group chapter and in your community by Nov 5th!
CLICK HERE FOR MORE INFORMATION
Learn how Pints For Prostates uses the universal language of beer to reach men with an important health message through beer festivals, social networking and pro bono advertising.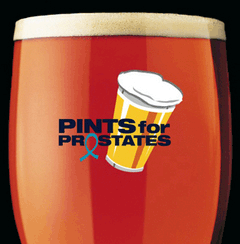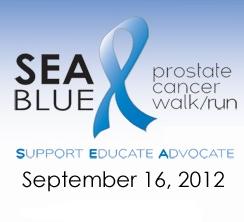 Just as pink is to breast cancer, blue is to prostate cancer. Us TOO wants to increase prostate cancer awareness and for people to
see more blue
, or SEA Blue, with SEA standing for support, educate and advocate – the primary components of Us TOO's mission.
Find Us TOO Support Group meetings near you

Join the Us TOO Inspire Prostate Cancer Support Community
No local support group nearby? Talk to others who have walked the same path as you when it comes to a prostate cancer diagnosis.
Check out our virtual neighborhood of prostate cancer patients, survivors, spouses, partners, couples and others to learn more, gain perspective and find options and solutions as you each navigate your personal prostate cancer journey.
We hope you will find these communities a private, respectful place for open dialogue among people from all backgrounds and relationships.
| | | | |
| --- | --- | --- | --- |
| | | September Is Prostate Cancer Awareness Month | |
NEWS & EVENTS

GET INVOLVED

CHAPTERS &
SUPPORT GROUPS

ABOUT
PROSTATE CANCER

HELPFUL
RESOURCES



| | |

Copyright © 2005-2012 Us TOO International, Inc.
Designed and hosted by