Budget
ACF administers more than 60 programs with a budget of more than $51 billion, making it the second largest agency in the U.S. Department of Health and Human Services.
Partnering with states and communities, ACF funding provides critical assistance to vulnerable populations and helps families achieve prosperity and independence. ACF-funded programs find safe and supportive families for abused children, help parents find jobs, support individuals with developmental disabilities, and work with troubled teens to leave the streets and find a path toward hope and opportunity. The budget includes additional funding for Head Start and refugee programs and supports important reforms in child care, child support and foster care.
See the chart below for an overview of the breakdown of the ACF budget: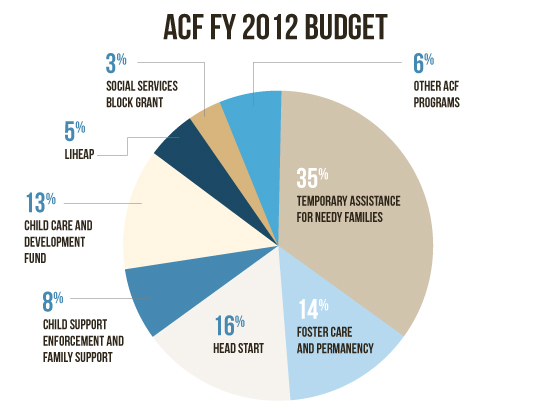 Visit the Office of Legislative Affairs & Budget for details on all of our current and past budget information.