Home
› NIDA E-Tool Innovations
NIDA E-Tool Innovations
White House Drug Policy Office and National Institute on Drug Abuse Unveil New Training Materials to Combat National Prescription Drug Abuse Epidemic - New Online Training Tool for Healthcare Providers to Provide Vital Information on Proper Prescribing Practices for Painkillers; Expand Upon Administration Actions to Reduce Addiction, Overdose Deaths. More...
Physicians and other clinicians who counsel patients about medications can be the first line of defense against prescription drug abuse by knowing how to prescribe opioid pain medications safely and effectively. They can also educate patients about the risks associated with prescription drug abuse so that they use their medications as prescribed, safeguard them in the home, and properly dispose of unneeded medications.
These CME courses provide practical guidance for clinicians in screening their pain patients for risk factors before prescribing, and in identifying when patients are abusing their medications. The course uses videos that model effective communication about sensitive issues, without losing sight of addressing the pain.
Non-credit versions of these modules will be available on this page by mid-October
Safe Prescribing for Pain
The goal of this activity is to describe the prevalence of prescription opioid abuse in the United States and the skills and tools clinicians can use to screen for and prevent abuse in patients with pain.

Earn 1.25 CME/CE credits on Medscape Education (Registration Required)
Managing Pain Patients Who Abuse Rx Drugs
The goal of this activity is to describe the symptoms and prevalence of opioid addiction and dependence in patients with chronic pain, and the steps clinicians can take to screen for, prevent, and treat such conditions.

Earn 1.25 CME/CE credits on Medscape Education (Registration Required)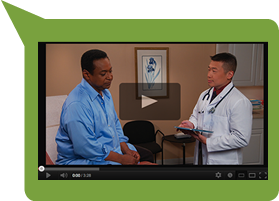 NIDA's Publication Series