Apply Online for Retirement Benefits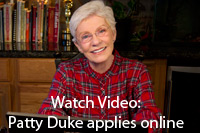 Social Security offers an online retirement application that you can complete in as little as 15 minutes. It's so easy. Better yet, you can apply from the comfort of your home or office at a time most convenient for you. There's no need to drive to a local Social Security office or wait for an appointment with a Social Security representative.
Apply for Retirement Check Application Status
If You Already Receive Retirement Benefits...