Visiting CDC's Museum
David J. Sencer CDC Museum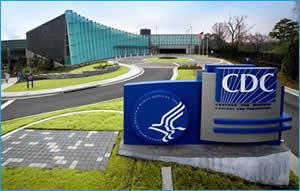 Ever wonder how CDC scientists merge old-fashioned detective work with high-tech science to crack the cases of mystery diseases? Get the Story! Visit the David J. Sencer CDC Museum at CDC Headquarters. This exhibit space supports CDC′s mission by educating all who visit about public health and the benefits of prevention. Features include the Global Symphony and The Story of CDC, as well as rotating temporary exhibitions that focus on a variety of public health topics.
The Global Symphony is a must-see for anyone interested in CDC, the health sciences, or even multimedia technology. Imagine hearing from CDC scientists about the urgent investigation that led to the discovery of Legionnaires' disease; the battle to stem the rise of obesity in the United States; the ongoing effort to eradicate polio; and the study of how humans, animals, and the environment interact in the spread of Ebola. The Global Symphony presents these stories and more in an unparalleled multimedia installation that puts you right into the action with compelling narratives and media collages designed to educate visitors about CDC's impact on public health.
The Story of CDC traces the origins and early history of CDC through 1986. The story is told through documents, photographs, and objects such as an early 20th century quarantine sign, the microscope of Dr. Joseph Mountin–the founder of CDC–early CDC bulletins, an iron lung, and the transmission electron microscope used to identify Ebola, hantavirus, and SARS. The exhibit will continue to grow as subsequent decades are explored.
Please visit our Changing Exhibits  page for more information about CDC′s current and upcoming temporary exhibits, which change every four months.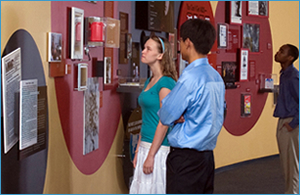 For information on admission, hours, parking and additional information, please visit David J. Sencer CDC Museum.
Please note that CDC is a working federal facility and as such does not provide public tours of its campus and laboratories.
Please see the Related Links for Directions to CDC Atlanta, tour information, and other visitor information resources.
For more information, please call 404-639-0830.
return to the top
Contact Us:
Centers for Disease Control and Prevention
1600 Clifton Rd
Atlanta, GA 30333
800-CDC-INFO
(800-232-4636)
TTY: (888) 232-6348