Pertussis (Whooping Cough) – What You Need To Know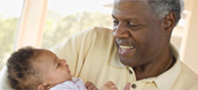 Protection from the childhood vaccine (DTaP) decreases over time. Preteens, teens and adults need to be revaccinated, even if they were completely vaccinated as children. Learn more about protecting against pertussis...
Protect your child at every age. Click on your child's age group for vaccine information.
Copyrighted images: Images on this website which are copyrighted were used with permission of the copyright holder and are not in the public domain. CDC has licensed these images for use in the materials provided on this website, and the materials in the form presented on this website may be used without seeking further permission. Any other use of copyrighted images requires permission from the copyright holder.
Traveling Soon?

What vaccines does your child need before international travel? If you plan international travel with your child, see vaccine recommendations for infants & children.
Contact Us:
Centers for Disease Control and Prevention
1600 Clifton Rd
Atlanta, GA 30333
800-CDC-INFO
(800-232-4636)
TTY: (888) 232-6348
New Hours of Operation
8am-8pm ET/Monday-Friday
Closed Holidays