BodyWorks – A toolkit for healthy teens and strong families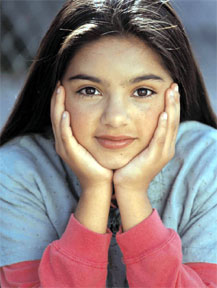 For potential trainers
BodyWorks trainers may have varied backgrounds: health educators at state, community or health system level, schools nurses, Girl Scout leaders, work-site wellness program coordinators, promotoras, and others. An individual can be trained in a one-day session to implement this program and learn to train others to do the same. Very basic knowledge of nutrition and healthy living and a commitment to improving the health of families is the most important requirement.
The program cycle runs between two and four months, depending on your community's needs and availability. Once you've been trained, you can then:
Facilitate the BodyWorks program with parents/caregivers and
Train other trainers
Learn more about becoming a trainer:
In addition to in-person trainings in your community, BodyWorks offers free online trainings. There are not currently any online trainings scheduled; however, we hope to begin online trainings again in early 2012. If you're interested in participating in a future online training, please complete and return the below application to BodyWorks@hhs.gov. We will keep your information on file and notify you of online training dates once they become available.
Application:
Content last updated January 24, 2012.
---
womenshealth.gov
A federal government website managed by the Office on Women's Health in the Office of the Assistant Secretary for Health at the U.S. Department of Health and Human Services.
200 Independence Avenue, S.W. • Washington, DC 20201