Our mission is to provide public health leadership to improve cardiovascular health for all, reduce the burden, and eliminate disparities associated with heart disease and stroke.
Heart Disease and Stroke Topics
About Us
Mission, Plans, Programs, and Partners...
Publications & Products
Ordering, MMWRs, At A Glance, Science-In-Briefs, Atlases, Guides...
Grantee Information
Roadmap for State Program Planning, Health Exam Survey...
Evaluation Resources
Guides, Evaluations, Tip Sheets, Field Notes, Indicators, Podcasts...
Maps
State/National Maps, Data Trends & Maps, Chronic GIS Exchange...
Data & Statistics
Fact Sheets, MMWRs, Online Tools, Data by Topic...
Educational Materials
For Professionals to Disseminate to Patients & Other Professionals...
Data & Statistical Tools
Data Trends & Maps, Interactive Atlas of Heart Disease and Stroke, Roadmap...
More Featured Items
Worksite Health ScoreCard
The newly released CDC Worksite Health ScoreCard (HSC) is a tool designed to help employers assess the extent to which they have implemented evidence-based health promotion interventions in their worksites.
Partnering with Pharmacists in the Prevention and Control of Chronic Diseases [PDF-386K]
Programs addressing chronic diseases in state health departments and communities can build team relationships through public and private partnerships. This guide serves as a starting point for CDC grantees to build these relationships with pharmacists and other strategic stakeholders.

"Get the Facts" About Sodium
CDC is helping consumer "Get the Facts" about sodium with a series of four fact sheets. The new series emphasizes the health risks of exceeding the recommendations in the 2010 Dietary Guidelines for Americans, tips for cutting back daily intake, some surprising sources of sodium in our diet, the role this nutrient plays in our food, and the benefits of from-scratch food preparation versus processed foods.
Promoting Policy and Systems Change to Expand Employment of Community Health Workers (CHWs) eLearning
This course is designed to provide state programs and other stakeholders with basic knowledge about CHWs, such as official definitions, workforce development, and other areas. The course also covers how states can become engaged in policy and systems change efforts to establish sustainability for the work of CHWs, including examples of states that have success in this arena.

Recommendations of Aspirin for Prevention of Cardiovascular Disease
Aspirin can be beneficial to individuals who already have experienced a heart attack, stroke, angina or peripheral vascular disease, or have had certain procedures such as angioplasty or bypass. It can also be taken to prevent heart disease and stroke in some individuals who have not previously experienced these events.
New Institute of Medicine (IOM) Report
On July 22, 2011, the Institute of Medicine released a new report entitled, A Nationwide Framework for Surveillance of Cardiovascular and Chronic Lung Diseases. The report was sponsored by the National Heart, Lung, and Blood Institute at the National Institutes of Health and CDC's Division for Heart Disease and Stroke Prevention.
Data & Statistics

Visit our new Data Trends & Maps application.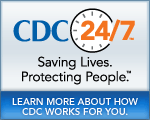 Get email updates
To receive email updates about this page, enter your email address:
Contact Us:
CDC/NCCDPHP/DHDSP
4770 Buford Hwy, NE
Mail Stop F-72
Atlanta, GA 30341-3717
Call: 800-CDC-INFO
TTY: 800-232-6348
Fax: 770-488-8151