We are improving and streamlining the tools that help you share your videos with fans. For a while, YouTube has had
features
allowing you to share your videos to social networks, but no ability to customize the text displayed to your subscribers. Now, when you upload your videos to YouTube,
you can write your own post to your fans.
Where will this post appear? In YouTube feeds, the text will be merged into the upload feed item (exactly the same as if you were to upload a video, then make a
channel post
about the same video, but without the extra effort). This also works with the
scheduled publishing feature
, offering you even greater convenience

The text will also be included when your video is shared across connected social accounts, like to the
linked Google+ profile
below. As the video and post will be shared to your other connected social accounts as well, you no longer have go to each site to manually customize a post for each video.
Better discoverability of your videos on Google+
Also, once you
connect your YouTube account with Google+
, your public YouTube videos will be featured on the Videos tab in your Google+ profile. The tab will be renamed YouTube to help your fans find your videos. The YouTube videos will play on YouTube, and the tab links to your channel. Check out
Bruno Mars' Google+ profile
to see this in action.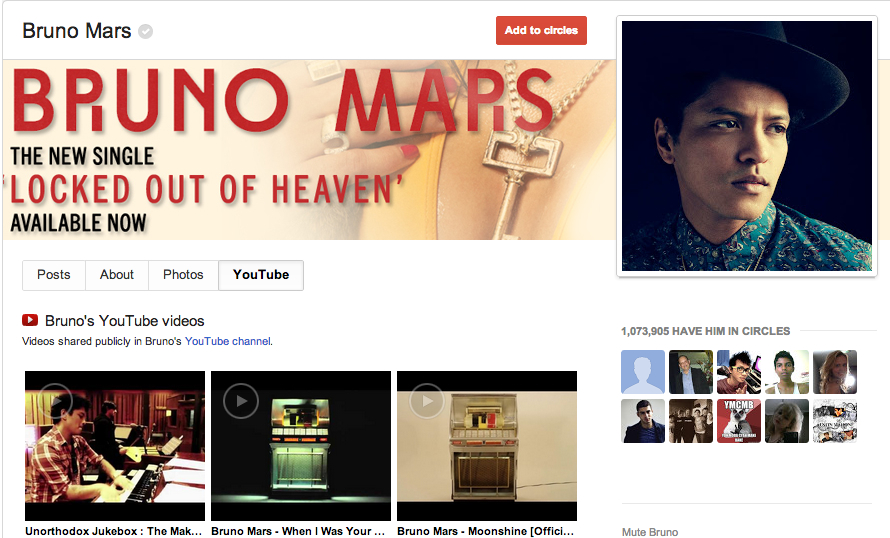 John Fisher, YouTube Tech Lead Manager, recently watched
http://www.youtube.com/watch?v=8whTWQ-RHkk