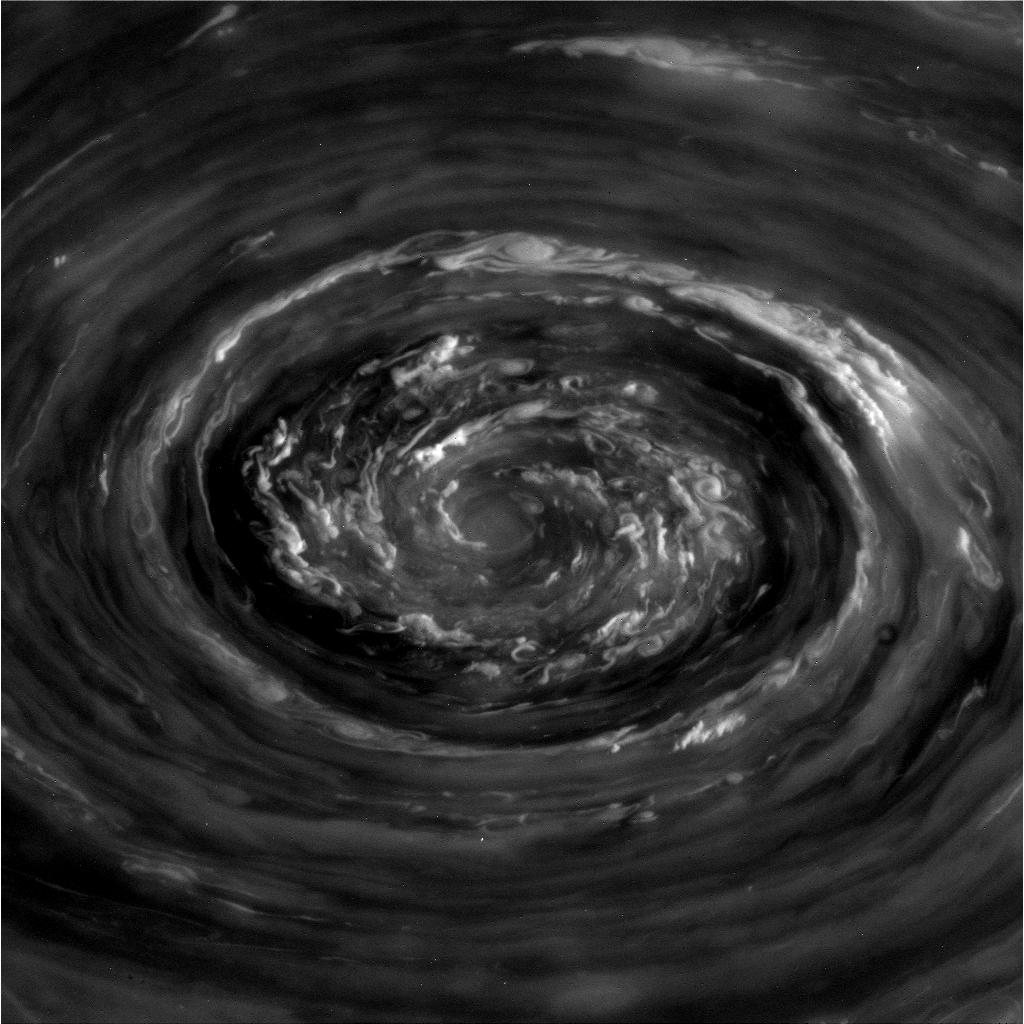 Image description: Massive cyclones, hundreds of times stronger than the most giant hurricanes on Earth, roil and swirl on the north pole of the planet Saturn. Taken from a distance of 250,000 miles by the Cassini orbiter, this view was aided by sunlight creeping over the north pole as the Saturnian seasons change.
Unlike hurricanes on Earth that are powered by the ocean's heat and water, Saturn's cyclones have no body of water at their bases. Yet, the eyes of Saturn's and Earth's storms look strikingly similar.
Just as condensing water in clouds on Earth powers hurricane vortices, the heat released from the condensing water in Saturnian thunderstorms deep down in the atmosphere may be the primary power source energizing the vortex.
See more from Cassini and Saturn.
Photo from NASA.