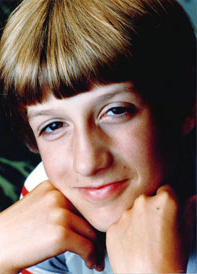 The Ryan White HIV/AIDS Program provides HIV-related services in the United States for those who do not have sufficient health care coverage or financial resources for coping with HIV disease. The program fills gaps in care not met by other payers.
About Ryan White
Ryan and his Mom helped educate the Nation about HIV/AIDS.
About the Program
Basics about the local and State programs (Parts), with fact sheets about services, funding populations served, a glossary, and more.
A Living History
Milestones and events that they have lived over the past quarter century  have shaped the history of the Ryan White HIV/AIDS Program.
The Legislation
Access all the Ryan White legislation - from the original 1990 law to the 2009 Act, the fourth time the program was reauthorized.